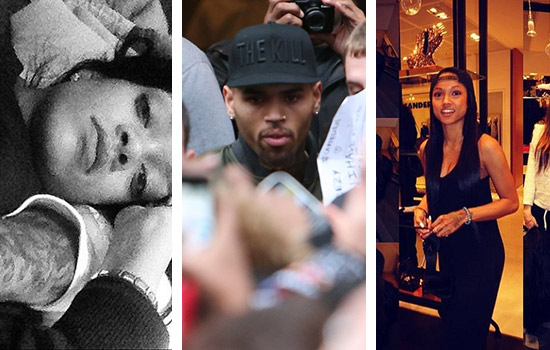 Looks like Chris Brown has taken the shenanigans that is his "love triangle" between his 'new love' Karrueche Tran and his 'old love' Rihanna overseas to Europe.
For the past month, Chris has been touring all around Europe for his "Carpie Diem" Tour, and in between performing, the singer has apparently been working double duty, spending time with both Karrueche and Rihanna, if recent reports are to be believed.
And let's just say … Rihanna isn't too happy that Chris continues to fool around with both her and his so-called "ex girlfriend" at the same damn time.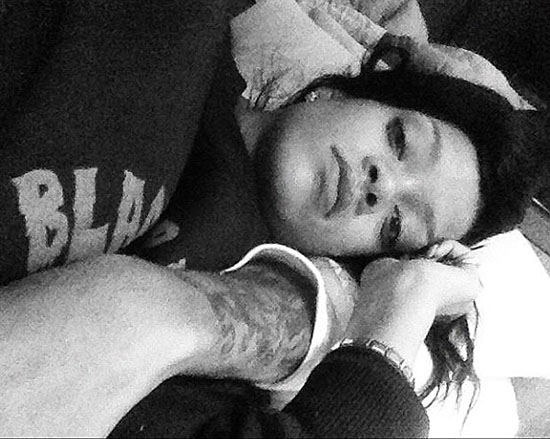 On Saturday night (Dec 8), Rihanna posted a cryptic tweet of herself laying in what appears to be Chris Brown's tattooed arms … conveniently right after Karrueche posted pics of herself in Paris, where Chris was scheduled to perform that night.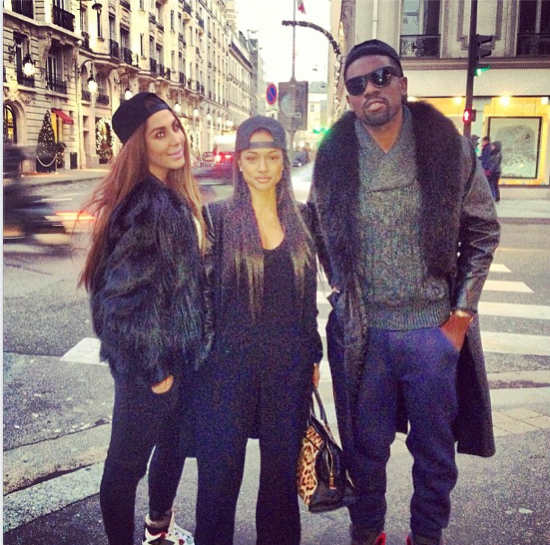 Karrueche and Ugo Mozie — her business partner for her fashion label "The Kill" — are supposedly Chris' stylists, so Chris could have just flown Karrueche out there to do "stylist" stuff, but Rihanna is a bit smarter than that. She knows what's going on here.
So Rihanna, after performing in Germany for the TV show "Wetten, Daas..?", posted the following harsh messages before quickly deleting them:
"Examine what you tolerate" … "Goodbye muthafuckas" … "You give, you get, then you give it the fuck back" … "Claps for the basic bitches."
Hmm … wonder who that was for?
But after deleting the tweets, Rihanna apparently had a quick change of heart and posted the photo of herself in Chris' arms with this caption:
"Damn……. I miss my nigga #thuglife #BFFlife"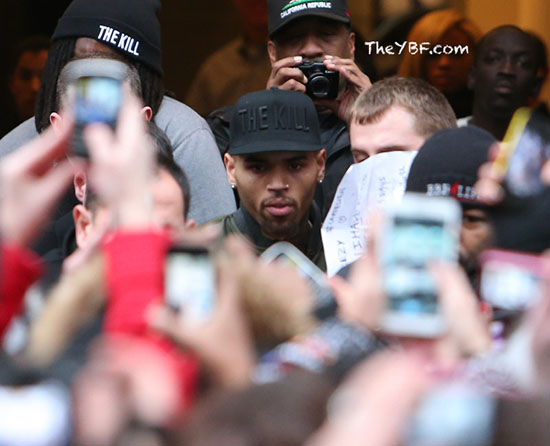 And the messy love triangle doesn't end there. After Rihanna performed on the finale episode of "X Factor UK" in London on Sunday night (Dec 9), the singer caught a flight to Paris, most likely to be with Chris, who was spotted exiting his hotel early on in the day wearing a hat from Karrueche's clothing line.
Continuing her trend of weird/cryptic tweets, Rihanna tweeted a picture from her hotel room (see below) with the caption: "Risky business #paris"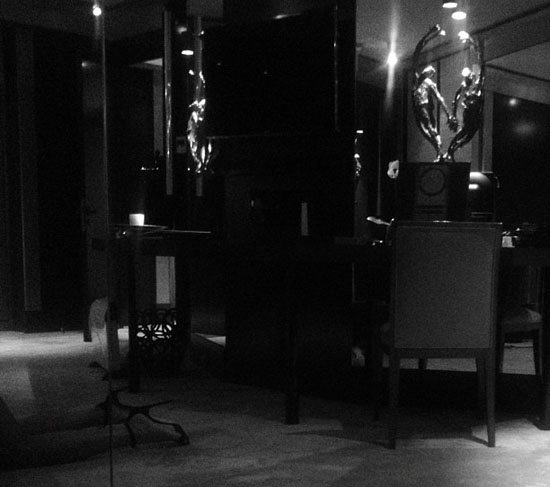 Obviously, Rihanna can't stay mad at Chris for long, and she is accepting the situation for what it is … for now, at least.
Sources tell UK tabloid The Sun, "She can't get it into her head that Chris will never change. She's given him so many chances … and letting Karrueche meet him is yet another blow for Rihanna that will further disgust her fans. They are already raging that she is back with him."
Young love can be so complicated.
Be the first to receive breaking news alerts and more stories like this by subscribing to our mailing list.