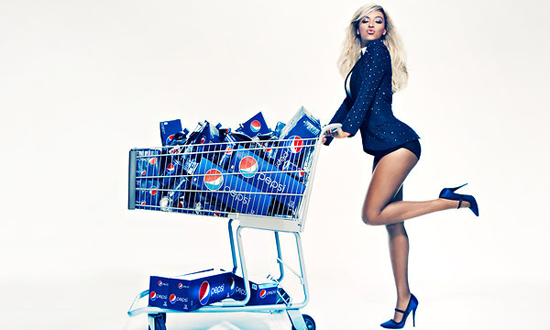 Brand Beyonce is about to be back and bigger than ever. Beyonce has been a Pepsi girl for years, but Pepsi is about to up its partnership big time, according to a report from the New York Times.
Next year will find Beyonce starring in the usual Pepsi commercial, but she'll also have her very own limited edition Pepsi can and the company will invest in a multimillon-dollar fund to be used for Beyonce's creative projects.
The multi-year campaign is estimated to be worth $50 million.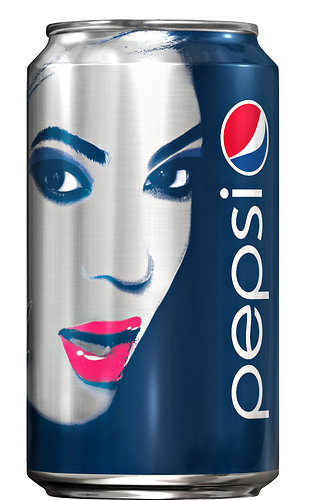 Here are more details and a statement from Beyonce on the deal:
"Pepsi embraces creativity and understands that artists evolve," Beyoncé said in a statement. "As a businesswoman, this allows me to work with a lifestyle brand with no compromise and without sacrificing my creativity."

The campaign will coincide with a blitz of promotion for her next album, which has no title or release date so far but is expected in 2013. Sometime after she performs at the Super Bowl halftime show on Feb. 3 (also sponsored by Pepsi), Beyoncé will appear in a new TV ad — her fifth for the soft drink since 2002 — and her face will be on a limited-edition line of soda cans.

The less conventional aspects of the deal are meant as collaborative projects that indulge Beyoncé's creative whims, and might well have no explicit connection to Pepsi products. They are still at the brainstorm stage, but could include live events, videos, "a cool photo shoot" or almost anything else, said Lee Anne Callahan-Longo, the general manager of Parkwood Entertainment, Beyoncé's company.
So this next album, which still doesn't have a released date or title, is probably going to be HUGE.
Beyonce fans, if you were disappointed at all by "4," we have a feeling you won't be let down with the next era.
Be the first to receive breaking news alerts and more stories like this by subscribing to our mailing list.