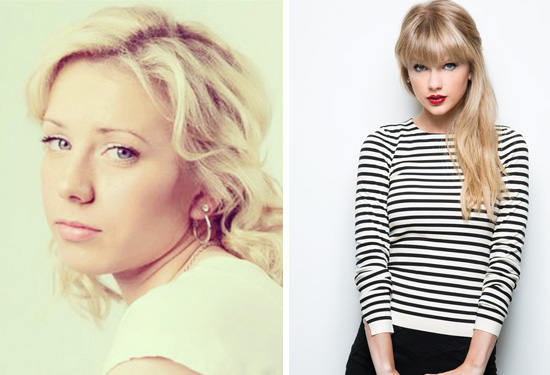 Remember Eminem's little girl Hailie? The sweet, innocent child whose voice we heard in the background of many an Eminem song? Pretty much the reason for Eminem pulling himself back from the break of prescription drug abuse?
Yeah, well she grew the hell up and turned into a hormonal teenager. And despite her father's visceral hatred of all things boy band-related, she's a HUGE One Directioner.
In fact, Hailie is madly in love with Harry Styles, a member of the British boy band, so much so that she's ready to go to the mat with Taylor Swift for him.
Taylor, who seems to change boyfriends in the same way that most folks change their bedding, is rumored to be hooking up with the young star.
Hailie has seen the photos and she's not the least bit pleased about it. So she did what everyone else in her generation does when they get angry: Spilled her guts out on Twitter.
if @taylorswift13 is really dating the love of my life @harry_styles i will not be happy.!

— Hailie Scott Mathers (@hailiejade_x) December 3, 2012
Dear @taylorswift13, please stop whoring around with every guy you see. We all know you're only doing it so you can make another album.

— Hailie Scott Mathers (@hailiejade_x) December 3, 2012
I, am never, ever, everrrrr, listening to your music againnnn @taylorswift13. LIKE EVER.

— Hailie Scott Mathers (@hailiejade_x) December 4, 2012
Damn, girl. Stand by your man.
You know this beef will really turn up a notch if Hailie can get her dad to blast Taylor in a song. But Em's days of picking on young white pop stars are totally over, right?
Be the first to receive breaking news alerts and more stories like this by subscribing to our mailing list.