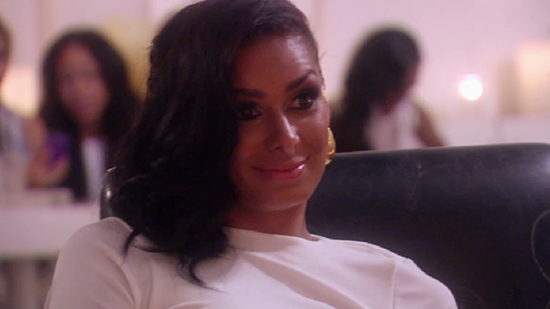 The never-ending saga of drinks, lunches and drama continues to march on as alliances and allegiances shift on "Basketball Wives L.A."
Laura is officially on the outs with everybody, except for her sister Gloria, as the clique rallies around Jackie to defend her from what they perceive as bullying.
Laura finally tries to explain herself at Draya's party, but her argument really isn't all that convincing. In her convoluted Blexican way, Laura essentially explains that her whole "Single, White, Female" schtick is just payback for what Jackie did to her last year.
Uh, okay. We're sure that in Laura's head, that little testimony would be enough to make people go, "AH-HA! Now we understand."
But they don't, so Team Jackie wins again.
Jackie Breaks the Dress Code
Can an old lady catch a break?
After barely making up with Draya at Malaysia's birthday party, Draya gets into a tiff with Jackie over outfit, which is not in keeping with Draya's order that everyone wear white for her swimwear party.
Look, Jackie's hard of hearing and she's clearly in the early stages of Alzheimer's. She forgot, okay?
Draya should just be happy Jackie showed up with her wig on straight. Shit.
After Draya blasts her, Malaysia goes in on Jackie, accusing of her attention whoring once again. Well, duh. What else is Jackie on the show for?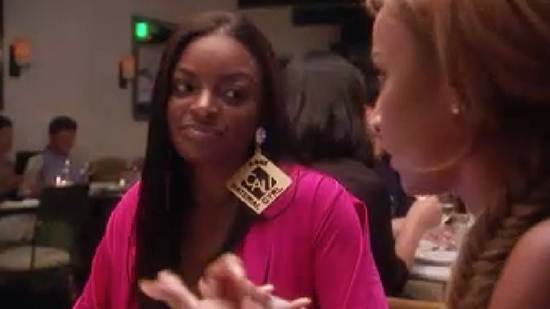 Brooke Battles Draya Over King Magazine Again
These chickens are ash, no lotion, cause only birds would squabble and hate over a King Magazine spread.
While out with Gloria and Draya, Brooke receives the good news that she's been selecting as the cover for the next issue.
Whoop dee damn doo. When's the last time you bought a paper copy of King mag? Hell, when's the last time you even went to their web site?
Anyway, after telling Brooke that she's landed the cover, the Editor in Chief then goes on to explain about how he chose Brook over Draya in particular, because she was professional and easy to work with.
Draya immediately starts hollering at the phone and tells the EIC of King, Sean Malcolm, to stop being a bitch and to stop gossiping.
But it's too late, Brook already sees her "friend" Draya's true colors but this time, she won't let them go. She calls Draya out for her lackluster response and unprofessionalism. Draya, however, is not in the mood to take etiquette lessons from Ms. Booty.
Could this be the end of the road for the Draya and Brooke friendship?
Be the first to receive breaking news alerts and more stories like this by subscribing to our mailing list.