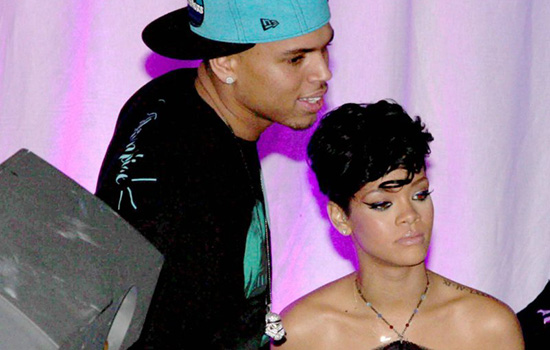 Say what you will about Chris Brown, but is it really fair to use Rihanna's beaten and bloodied face as a protest tool at this point in time?
Some Swedes would argue: YES.
A group of anonymous Swedes have decided to protest Chris Brown's upcoming concert in the country by printing and publicizing mock advertisement posters for the show using Rihanna's battered face, according to MSN.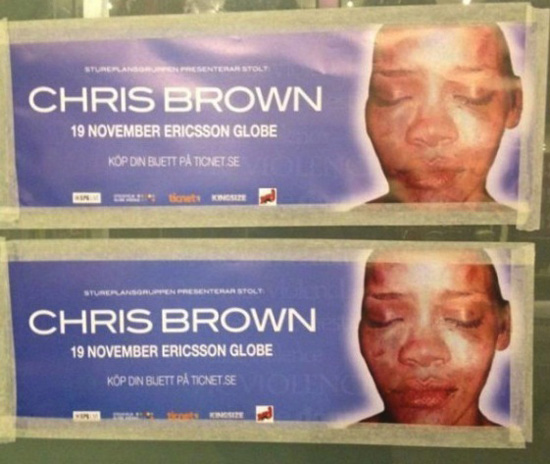 Okay, we get it. As much as Chris would like to, he can't run away from that night. But is sticking it to Chris in this way worth re-victimizing Rihanna all over again?
One of the most dehumanizing things that happened to Rihanna during this case was the leak of those photos by the L.A. police department. When she gave that interview with Diane Sawyer on 20/20 and she held up the 8×10 glossy shot, Rihanna noticeably winced.
This photo is something Rihanna would likely love to erase from the mind of every human being on the planet. And yet, here these Swedes are making super-sized posters of it.
The fact of the matter is, these posters aren't stopping Chris' show and if these protesters really want to hurt Chris where it hurts, they should just not buy his music.
If Chris is able to book a show in Sweden in the first place, it's because there's enough demand for it. So stay home if you want, but there ain't no need to hate this damn hard.
SMH. We can only imagine what they would do if R. Kelly came to town…
[MSN]
Be the first to receive breaking news alerts and more stories like this by subscribing to our mailing list.