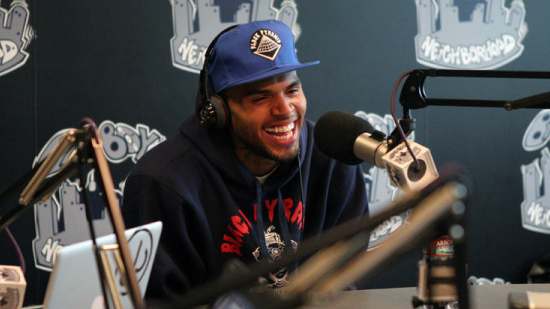 Chris Brown is back in the spotlight for his relationship with Rihanna, but Chris wants everyone to know that the two of them are just friends.
Ever since Chris and Rihanna were photographed snuggled up last month in New York City (shortly after Chris dumped his girlfriend Karrueche Tran through a press release), folks have been speculating about whether or not the former lovers are bumping uglies … and even if they are, Chris is making it clear that their relationship is nothing more than just casual.
Chris stopped by Big Boy's Neighborhood — a morning radio show on L.A.'s Power 106 — Wednesday (Nov 7) and opened up about the status of his relationship with Rihanna, and why he chose to release that video explaining his love triangle with her and Karrueche.
"That's just me being honest with myself," Breezy said of the video, which went viral. "Me and [Rihanna] have history and me and her definitely gonna be best of friends, and we're working on our friendship now."
Chris also admitted that Karrueche was upset about him putting their business all on front street like that, but he says he felt like the only way he could truly be honest and express himself.
When asked point blank if he and Rihanna were back together, Chris replied, "No. And that's just a quick answer … You know, as of now."
Chris also talked about the struggles of being "friends" with Rihanna publicly, telling naysayers to "Shut the hell up!" because "at the end of the day, whatever opinion they have is not going to change what I'm doing and it hasn't and it's not going to change what they are doing."
Big Boy also brought out a funny moment when Breezy ironically referred to himself as a "Diamond," or aspiring to be considered as such, and of course Big Boy and company fired out jokes referencing Rihanna's latest single by the same name.
Watch the full interview below:
Be the first to receive breaking news alerts and more stories like this by subscribing to our mailing list.