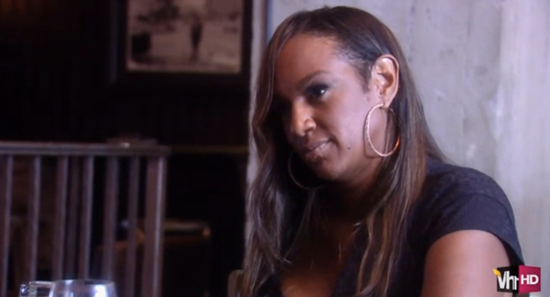 It's hard to tell who the real villain is this season of "Basketball Wives L.A." Between Jackie and Laura's schemes, it's like trying to decide if Hitler or Stalin is crueler. And this latest episode does a pretty good job of damning both women for their calculating, conniving ways.
The episode opens up on a serious note as Jackie attempts to stage a surprise therapy session with her daughters, Chantel and Takari.
Unfortunately, Jackie's detachment from reality blinds her to the fact that she is incapable of recognizing fault. During the confessional sessions, Jackie repeatedly states that she's nervous about what her daughters will say but promises that she'll listen and be receptive.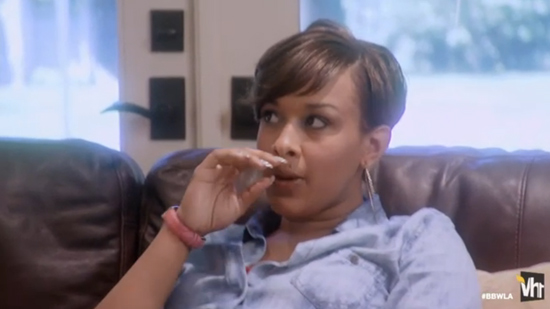 So what happens when Chantel tells her mother that she feels like she's inauthentic at times and that she thinks that Jackie could've been a better mother if she were more hands on in their childhood, instead of letting grandma do all the work?
Jackie shuts her down. All the way.
"I'm thinking oh my God. There was food in the house, heat in the house, grandma's down the hall, that sounds like a damn good mother to me," Jackie said. "Now if I didn't hear something a certain way or I didn't jump when you thought I should jump or I didn't cry when you thought I should cry, that doesn't constitute a bad mother. And I don't wanna be sitting here listening to some nonsense."
What happened to be open-minded and listening? Damn.
In the end, things get so heated that the therapy session is scrapped and the girls leave their mother's house after a complete meltdown. Which puts poor Doug Christie in charge of trying to clean up Jackie's mess.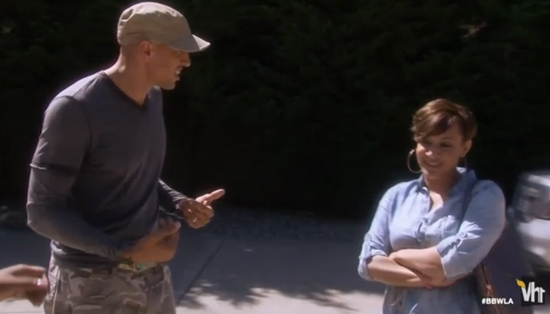 But the family feud doesn't end there. When Malaysia, Bambi and Laura head up to Seattle to hang with Jackie and her family, the conversation of her daughters pops up, and Laura, sensing an opportunity to dig her fangs in, asks Jackie if she can speak to Jackie's daughters.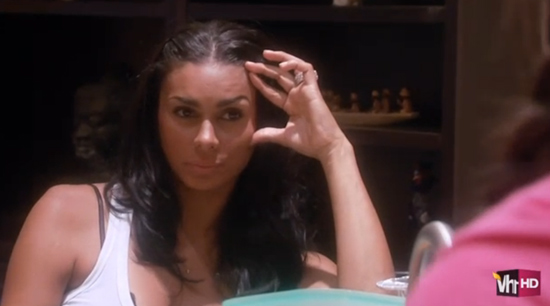 If Satan had an evil mistress, Laura would be it.
At this point, Bambi has chosen sides and she's on Team Jackie all the way and is not feeling the way Laura's playing both sides against each other. But then again, Bambi wasn't around for all the drama last year, so her opinion of Jackie might be different if she'd experienced what Jackie was serving last season.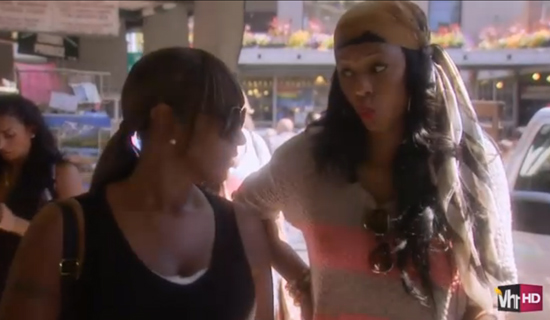 Bambi and the Middle-Aged Beast
If Bambi is riding for any other bitch on this show besides Malaysia, it's definitely Jackie. When she decides to expose Laura for the snake in the green grass that she is, Lauara pretty much blinks and smiles at Bambi, telling her she'll understand somewhere, somehow.
Laura tries to explain her motives and behaviors but she pretty much juste wants to exact some twisted form of revenge.
But Bambi or no Bambi, Jackie senses something is off, so she plays defense and decides to limit her time with Laura. That, ladies and gents, is the smartest move Jackie's made all season long.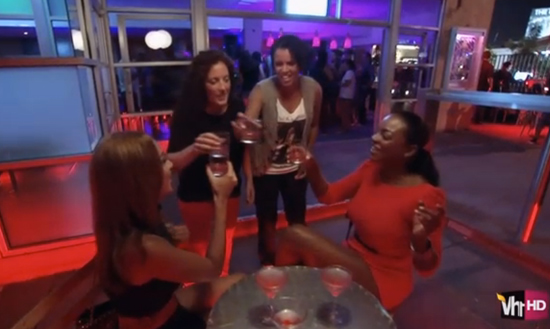 Lesbians Gone Wild
While Jackie and 'em hang out in Seattle, Brooke, Draya and Gloria are left to their own devices. And Draya, being the thirsty whore that she is, opts to take Brooke out to a lesbian bar. Because Draya is a guru on the scene apparently.
During this segment, Draya and Brooke giggle and drink as Draya probes Brooke about any past experiences she may have had with women. Within seconds of Draya turning her back, Brooke is swarmed by lesbians who are then inviting to drink with the crew.
Who knew? Lesbians are into ginormous asses too.
But get this, later on, Brooke and Draya decide to go boxing and meet up with professional boxer Victor Ortiz.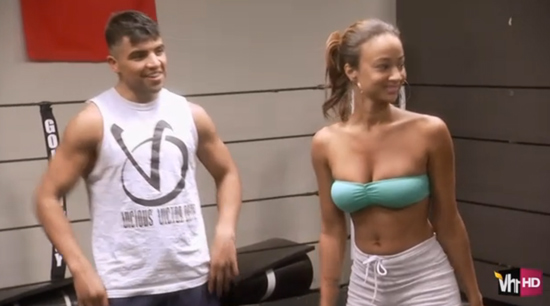 Draya makes quick work of the situation and tries to flirt her way into Victor's bed. First off, who the hell wears a damn halter top to boxing lessons? Was Draya purposely trying to put her melons on display?
Furthermore, why did Draya insist on Victor removing his shirt, which prompted lots of "oohs" and "ahhhs" from the so-called lesbian of the gang. Draya, this bisexual thing is barely holding water. We don't believe you, you need more people.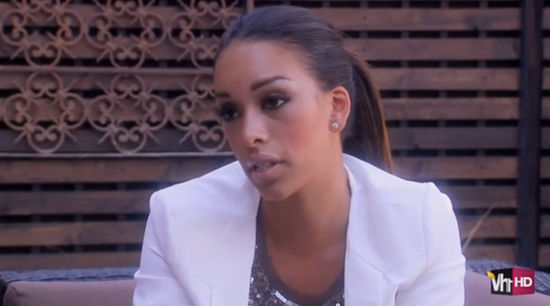 A Section About Gloria
There was some off-camera drama with Matt Barnes, Gloria's fiance, that consumed Gloria this episode. But we didn't actually get to SEE any of it because, well, Gloria sucks. So yeah, no more text will be wasted on this non-entertaining, non-factor.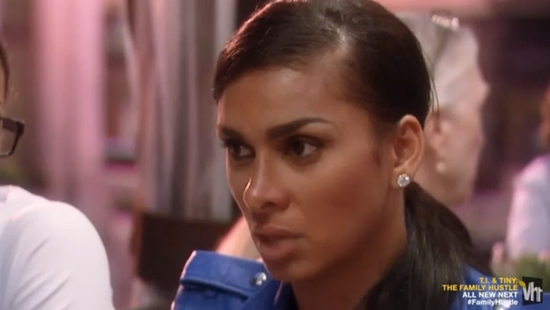 Laura's Horns Start to Show
After Bambi spills the beans about Laura's two-faced friendship to Jackie, Mrs. Christie takes matters into her own hands. She confronts the beast head on and asks Laura about the things she heard from Malaysia and Bambi.
Laura never denies what she said, but she downplays it. And Jackie, surprisingly swallows all of Laura's bullshit and takes Laura at her word when she says that she is interested in building a friendship with Jackie.
Promptly after that, Laura meets up with her sister and Malaysia and starts trash talking Jackie all over again. Laura's rationalization for her behavior runs something like this: Jackie was fake to me first, so now I'm getting her back.
Uh, ok. That might've been fun, if Laura wasn't so OFF herself. Laura's campaign against Jackie comes across as bizarre and detached.
As a viewer you end up wondering what meds Laura hasn't been taking rather than screaming, "YEAH, BITCH! How you like them apples?!"
Maybe Laura should spend less time trying to be BBWLA's Cruella DeVil and more time being a mother and a wife.
Jackie Christie may be evil, but by trying to fight fire with fire, Laura has become indistinguishable from Jackie's nefarious soul.
Be the first to receive breaking news alerts and more stories like this by subscribing to our mailing list.