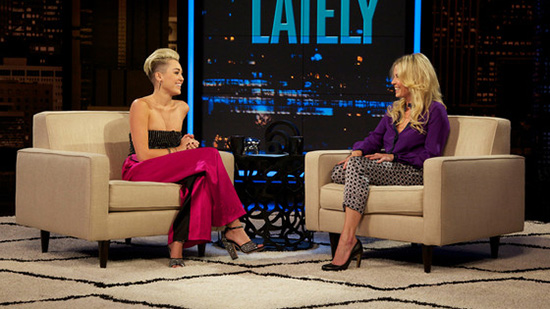 Miley Cyrus admitted during a promotional stop on "Chelsea Lately" that she absolutely loves Alana Thompson aka "Honey Boo Boo Child" and her whole family on TLC's newest hit reality show "Here Comes Honey Boo Boo."
In fact, Miley might be a bit obsessed with the Honey Boo clan!
"I put a home theater in my house and it wasn't quite loud enough, so we got subwoofers so I could hear her extra loud," the former Hannah Montana star told Chelsea Handler. "So when I hear her go, 'Holla for a dolla,' the whole house shakes."
Despite her obsession for the popular redneck family, Miley says her boyfriend Liam Hemsworth "won't watch it."
Miley also admitted to modeling her talkative character on "Two and a Half Men" after Honey Boo Boo.
We all have a little Honey Boo Boo inside of us.
Be the first to receive breaking news alerts and more stories like this by subscribing to our mailing list.