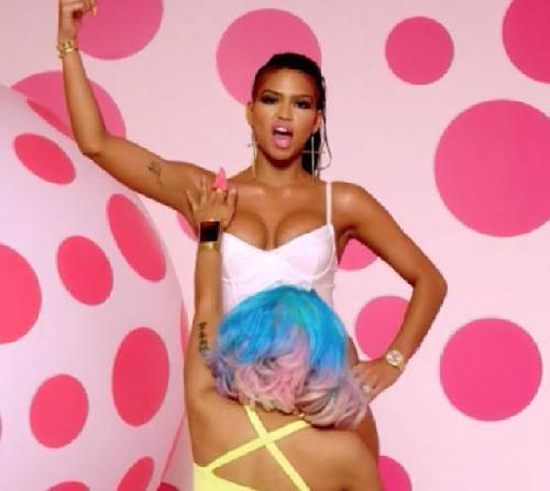 Is Nicki Minaj going back to her bisexual ways?
Probably not, but she's happy to insinuate a little girl-on-girl action between her and Cassie in this quick screen capture from her upcoming video for her new single "The Boys," which Nicki tweeted out to her fans Wednesday (Oct 10).
The single might be called "The Boys," but this pic makes it clear that "The Girls" get to have all the fun.
Can Diddy share his little Asian honey pot with Nicki though? Diddy seems like he was the kind of kid who never wanted to share his jumbo honey bun with anybody. Greedy lil' bastard.
Nicki's new single is the first to come from her re-release of her sophomore album "Roman Reloaded: The Re-Up."
Be the first to receive breaking news alerts and more stories like this by subscribing to our mailing list.