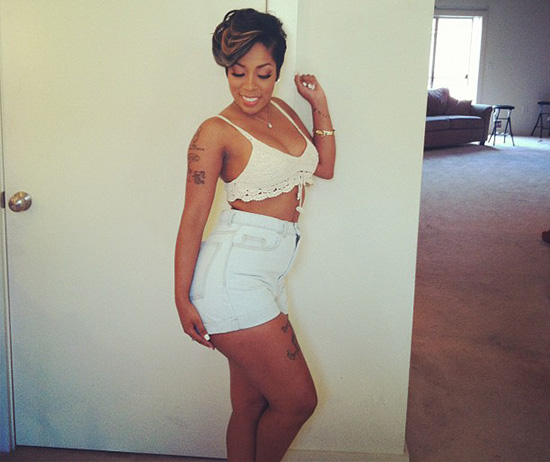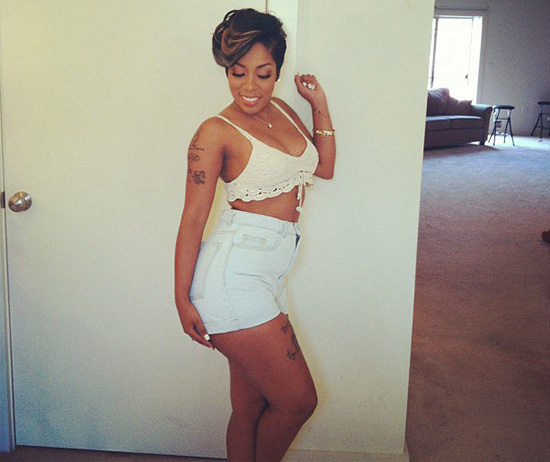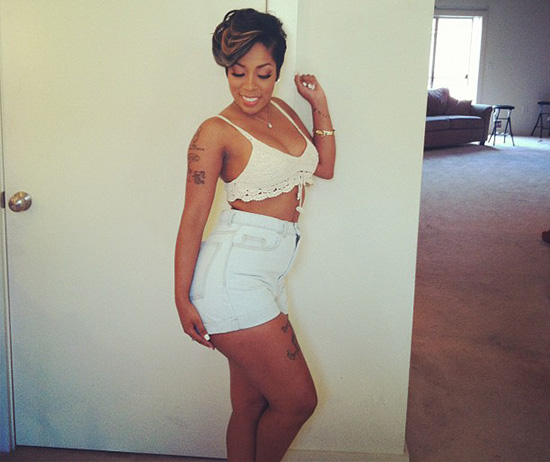 Who runs the world? In K. Michelle's mind, she does.
Though she's one of the more well-known and outspoken members of the cast of "Love & Hip Hop Atlanta," she made herself VERY unpopular with Tampa fans when she tried to switch her spot in the lineup after she learned event promoters wanted her to go on before Lyfe Jennings.
You see, when it comes to concert billing, the person who goes on first is seen as opening for the other, and well, K. Michelle didn't like that she was slotted to open for former convict and current R&B flop Lyfe Jennings.
To be fair, K. Michelle's a flop in the music business too, but she does have a far bigger following than Jennings does at this point, so you can kind of see where she's coming from. But still, would it have killed her to be a little gracious and humble about it?
In the end, her stunt tactics cost K. Michelle her spot on the lineup as she didn't end up performing that night.
Necole Bitchie reports on the exchange between Lyfe and K. Michelle that went down on Twitter:
This @kmichelle is so funny. She dont wanna go on before me???? Before Lyfe??? Its cool i wish u the best love… We kilt it!!!

— Lyfe Jennings(@Lyfeonline419) October 1, 2012
K. Michelle addressed the incident on Twitter but then deleted it afterward:
I've never missed a show a day in my life. I would never stand my fans up period. I was told no by the promoters, he didn't like my request.
She's clearly sipping some of that Draya juice. Cause just like Draya thought she was on J.Lo's level to be running around demanding that she shoot on closed sets on "Basketball Wives L.A." K. Michelle also thinks that she's on the A-List when she's barely off the D-List. Girl, sit down.
Here's some video footage of K. Michelle all hot and bothered about the lineup at the Tampa show. Notice her tagalong pal? That's Royce of "Basketball Wives" fame.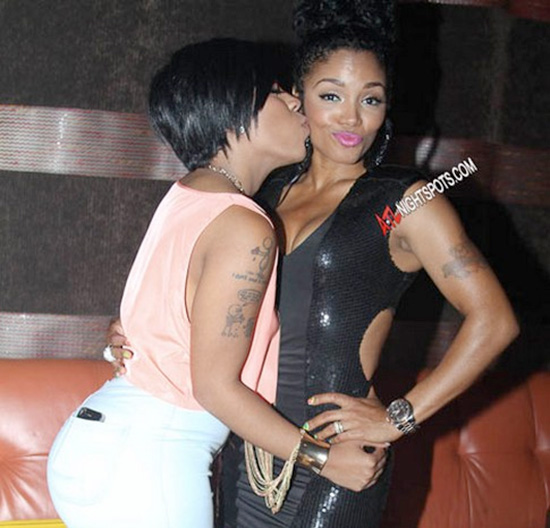 K. Michelle Fires More Shots at Rasheeda
As if beefing with Lyfe Jennings wasn't enough, for no damn reason at all, K. Michelle came for her LHHA co-star Rasheeda for the millionth time.
In an interview with Hip Hop Wired, K. Michelle said she wasn't interested in rekindling a friendship with the "underground" rapper, because she's looking to run around in more successful circles.
"I just decided I was going to hang around women who actually had Grammys or actually had a shot at a Grammy." K. Michelle said.
K. Michelle also took jabs at Rasheeda's struggling music career.
"Prior to the show, I didn't think of Rasheeda's rap skills. I still don't think of them and when I think of them I have nightmares," she said.
K. Michelle Busts Karlie Redd's Chops One More Time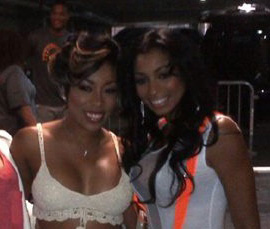 In another interview with Bossip, K. Michelle tooted her own horn as a vocalist and classically trained piano player and clarified that Karlie Redd is no threat to her in any way shape or form.
"Do I wanna scrap with Karlie? Not really. She's a dingbat. I started to like really pay attention to her…I don't think the child knows any better," K. Michelle said.
"Personally, I don't hate Karlie. Her mouth was smart, she made some comments, she did things to a lot of people during the taping but I don't wish no bad on her neither," she added.
The way K. Michelle is talking she better pray VH1 brings her back for that second season cause without that LHHA platform, K. Michelle's self-worth is in for a whole world of hurt.
Be the first to receive breaking news alerts and more stories like this by subscribing to our mailing list.