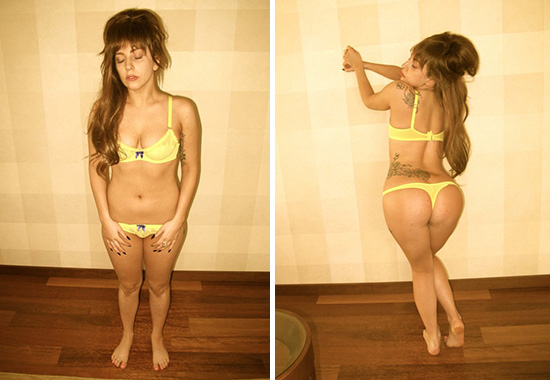 In response to critics who have been ridiculing her for her recent weight gain, Lady Gaga posted a number of photos of herself on her official Little Monsters social network this week and revealed a painful secret. She's been battling bulimia and anorexia since she was 15 years old.
On Tuesday, Gaga posted a series of photos of herself wearing nothing but a yellow bra and underwear, along with the following captions:
"Bulimia and anorexia since I was 15 … But today I join the BODY REVOLUTION … To inspire bravery … and BREED some m$therf*cking COMPASSION."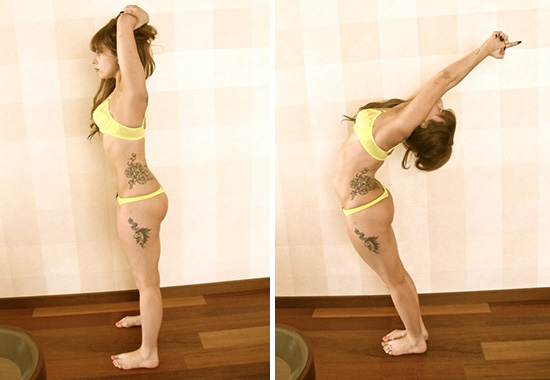 With the pictures, Gaga announced the launch of a new movement to encourage body acceptance called "A Body Revolution 2013."
The copy on the Body Revolution page on Gaga's website reads:
My mother and I created the BORN THIS WAY FOUNDATION for one reason: "to inspire bravery." This profile is an extension of that dream. Be brave and celebrate with us your "perceived flaws," as society tells us. May we make our flaws famous, and thus redefine the heinous.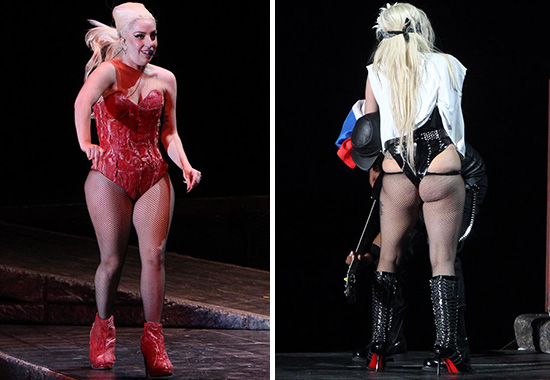 The media has been ridiculing Gaga for her "meatier" look lately, and the singer revealed that she has gained 25 pounds, saying in a recent interview, "I really don't feel bad about it, not even for a second."
Gaga credits her fuller figure to being a typical "New York Italian Girl," and admits to having too many meals at her father's new restaurant Joanne Trattoria.
She explained to radio host Elvin Duran, "My father opened a restaurant. It's so amazing … it's so freaking delicious, but I'm telling you I gain five pounds every time I go in there. So my dad wants me to eat at the restaurant, and I'm, like, I've got to go where I can drink green juice."
Gaga continued, "I have to be on such a strict diet constantly. It's hard because it's a quite vigorous show, so I tend to bulk up, get muscular, and I really don't like that. So I'm trying to find a new balance."
Be the first to receive breaking news alerts and more stories like this by subscribing to our mailing list.