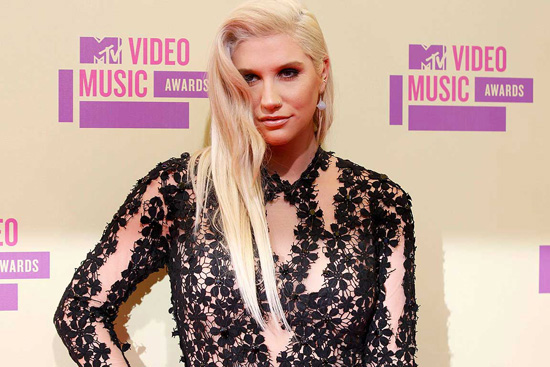 Besides that one time she shaved the side of her head and replaced the bald spot with metal studs (and that other time when she took a piss in the middle of the street), we haven't heard too much from Ke$ha.
So we KNOW you've been wondering, "Hey … what's up with Ke$ha? Where has she been? What has she been doing?"
Well, she's been busy making music … and having sex with ghosts, which Ke$ha credits as the inspiration for her new song "Supernatural."
When asked about her new song, Ke$ha explained to Ryan Seacrest on his KIIS FM morning radio show, "There are so many weird topics on this record from having sexy time with a ghost to getting hypnotized and going into past lives. I just really wanted the theme of this record to be the magic of life."
She continued, "It's about experiences with the supernatural… but in a sexy way! I had a couple of experiences with the supernatural. I don't know his name! He was a ghost! I'm very open to it."
Ke$ha added that her new album "Warrior" is based around some "crazy spirit quest" she recently embarked on.
"The theme of this record is magic. I went on a spirit journey by myself. No security guard. No managers. I just went around the world and lived on a boat," she explained.
"I was in Africa rehabilitating baby lions. I went diving with great white sharks, and just went on this crazy spirit quest. I got hypnotized, and I just really wanted this record to be really positive, really raw, really vulnerable and about the magic of life."
Oh, ok, Ke$ha. Whatever you say.
Be the first to receive breaking news alerts and more stories like this by subscribing to our mailing list.