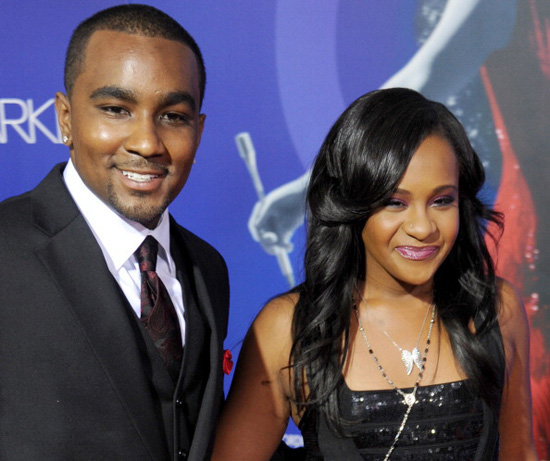 It was all good just a month ago.
Bobbi Kristina, the sole heir to Whitney Houston's legacy, and her adopted brother/boyfriend Nicholas Gordon were involved in a pretty bad car accident in Georgia over the weekend, and it reportedly happened while the two lovers (or siblings, whatever you wanna call them) were in the middle of an argument.
According to TMZ, Bobbi was riding with Nick in his 2012 Chevy Camero Sunday (Sep 23) when the two suddenly got into an argument about something, and Nick lost control of the vehicle and crashed it, completely ripping off the right tire and the front-end bumper.
The impact of the crash was so great, that ALL of the airbags in the vehicle deployed.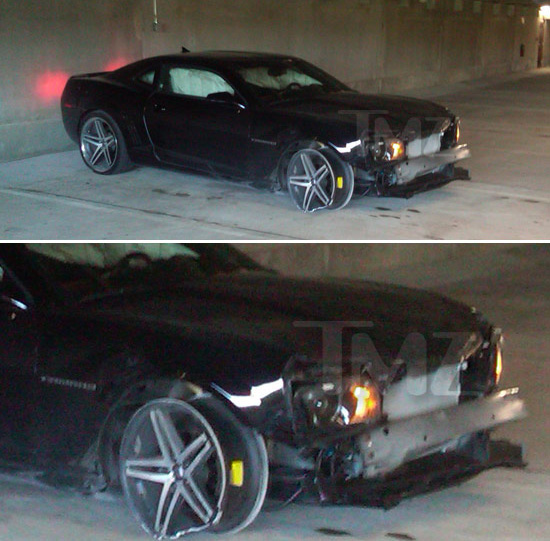 Neither Bobbi nor Nick were injured … but judging by the damage to the vehicle, they most definitely should have been. No other vehicle was reportedly involved, and it's unclear how Nick crashed the car.
What's weird about all of this is that despite the damage to the front of the car, Nick was able to drive it back to their apartment after the accident … and apparently he and Bobbi were STILL arguing when they got back home, because cops were called soon after for a noise complaint, but no one answered the door.
The responding officers saw the car parked outside the apartment with its hazard lights on, and it was apparent that it had been driven in a damaged state.
The accident is currently under investigation. But what exactly went wrong between Bobbi K and Nick G … and what sparked their argument?
Just last month, they were posting intimate pictures of themselves showing off their new tattoos all over Twitter & Instagram.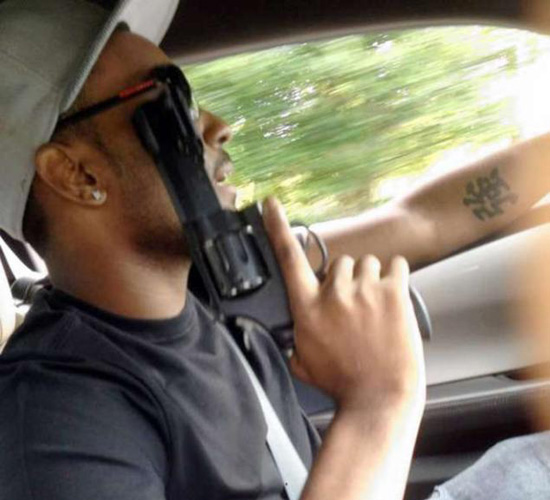 Nick sparked a little criticism recently too, when he tweeted a photo of himself driving a car while holding a gun one hand, while holding the wheel with the other. It's unclear who took the picture, but it has since been deleted.
Meanwhile, in related news, Lifetime officially announced this week that Bobbi and Nick will be starring together in a new docu-series called "The Houstons: On Our Own," which will follow Bobbi, Nick, Pat Houston, Cissy Houston and other family members as they attempt to move on from the loss of Whitney.
The show is scheduled to premiere on Wednesday, October 24th.
Be the first to receive breaking news alerts and more stories like this by subscribing to our mailing list.