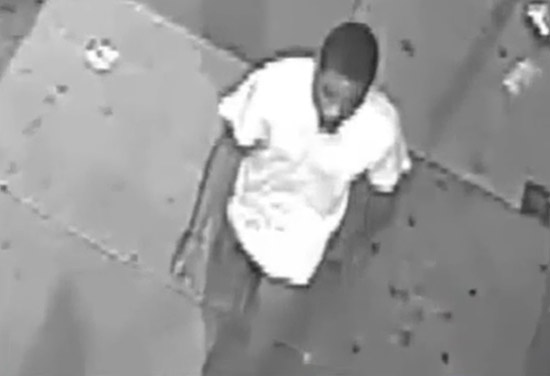 Philadelphia police are looking for a man they say beat and raped a woman, then tauntingly told her, "Ha-ha, I just gave you HIV!
According to NBC10 Philadelphia, the "violent, unprovoked" attack happened just after midnight on August 29th after the 24-year-old victim dropped a friend off at a nearby bus stop.
As the woman was walking down the street, a man jumped her from behind, pushed her into a dark alley, beat her unconscious, and then raped her over and over again, possibly over a period of several hours, police said.
Special Victims Unit Capt. John Darby told reporters that the woman's head and facial injuries were so severe, that she was barely recognizable.
Nearby street cameras captured video footage of the rapist as he approached the victim. (See below)
Hours after the vicious attack, a concerned citizen called 911 after seeing the woman, covered in blood, stumbling down the street.
She was hospitalized for several days and was tested for HIV, but the results have not been released.
The victim, still visibly bruised, didn't want to go on camera Tuesday, but she did tearfully tell NBC10 reporters that she wants justice.
Police were hoping to deliver that justice to her without having to releasing the security camera video footage, but investigators, after failing to independently capture the suspect, have decided to turn to the public for help.
The suspect is described as a thin, 5-foot-9 black man in his 20's with a medium complexion and short black hair. The mayor is offering a $10,000 reward for information leading to the suspect's arrest and conviction.
Be the first to receive breaking news alerts and more stories like this by subscribing to our mailing list.