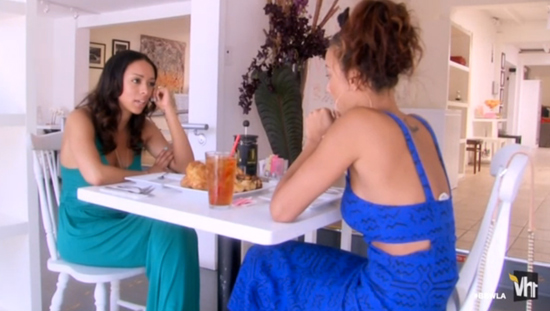 Many viewers and fans of "Basketball Wives LA" might feel cheated by tonight's episode. After last year's season premiere, which saw fistcuffs break out and weaves snatched within the first half hour, the premiere for season 2 of the VH1 spinoff of "Basketball Wives" was … lacking in adrenaline, if you will.
The season finale from the first season was all scorched earth, with Jackie Christie completely on the outs with every single girl. Even Draya, the bobble-headed, dick-riding puppet.
WATCH: Basketball Wives L.A. Season 2 Episode 1
So since there was so much damage caused from the drama of last season, the vast majority of season 2's premiere was spent with these bitches sitting around a table and talking about shit.
There was Draya and Gloria sitting at a table, talking about how Gloria and Matt got back together.
Matt, however, never appears on camera. Perhaps he's learned from Lamar Odom's reality TV curse and has decided it's best to avoid the spotlight, lest he lose his NBA career too.
So Gloria and Draya catch up (hold up, when did they start being friends in the first place?) and of course, Jackie is brought up. Throughout the whole episode, Jackie Christie is set up to be the big bad wolf.
Draya and Gloria trade smirks and roll their eyes about Jackie but Draya knows the script and she says that Jackie will be back.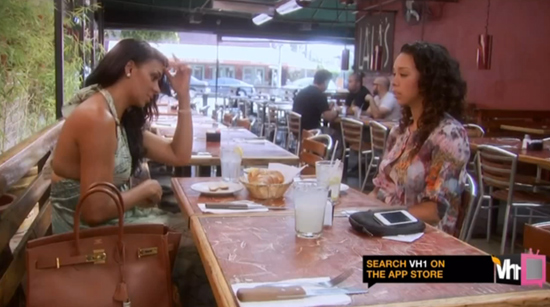 Gloria also meets up with her sister, Laura, who looks like she dropped about 300 lbs.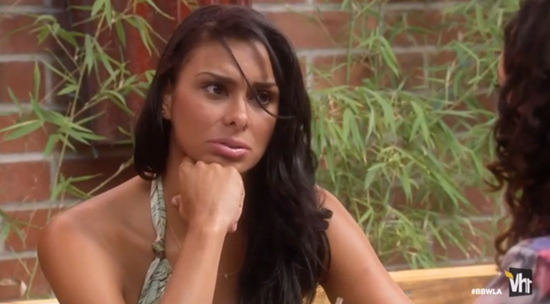 Holy hell. Did Laura go on that Jennifer Hudson diet? Her Mrs. Potato Head body shape is completely gone. She's a brand new woman.
Strangely, Gloria doesn't remark on her sister's dramatic weight loss at all. But there's an unspoken tension here. In their confessional interviews, the Govan sisters admit that they haven't kept in touch much over the year.
Laura got back with her baby daddy Gilbert Arenas and moved east to Orlando. But Laura hints at their tension, saying that Gloria is "hard" to talk to and calls their relationship "tainted."
Gloria tries to play it off as though she and Laura were just to busy to keep in touch, but you know it's as fake as the chiclet teeth in her mouth.
To ease the tension in their awkward sisterhood, the Govan sisters turn their focus to the big bad wolf, Jackie Christie. They joke about Jackie being delusional and insane, as though these two are shining examples of common sense and dignity themselves.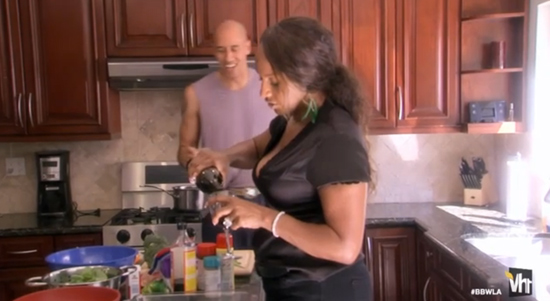 Jackie Christie Plots Her Comeback
God bless, Doug Christie. The man puts up with every drop of Jackie's nutty goodness and he never, ever complains. Not one bit.
That old wolf pussy Jackie's packing must be worth it. Cause most men would've checked out years ago.
But Doug patiently listens to Jackie moan about her daughter deciding she'd rather live on her own and ditch the Christie household. (Can you blame her?)
Jackie bitches to her husband that she's bothered by her daughter's decision because she doesn't know who she's with and what she's doing.
Duh. That was the point, Mother Dearest.
Then Jackie veers to the devastating blows dealt to her ego when the girls ganged up on her last season.
Doug says she shouldn't try to save everybody and she should just move on. But Jackie contests, saying that she misses the girls terribly.
Huh? These are bunch of twenty-something bitches (well, Laura is in her 30s, but you get it) that she was thrown together with for a damn TV show. Why is Jackie acting like she lost her sorority sisters?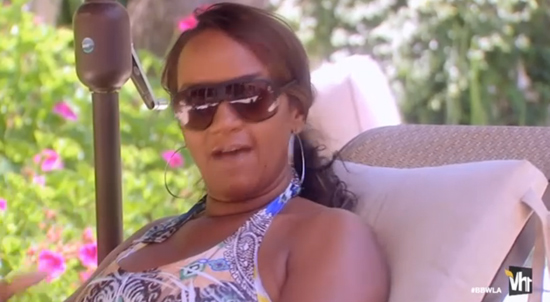 But Jackie's not done bitching and moaning, so she calls her friend Sundy over.
Yes, Sundy. It's pronounced like the Lord's sabbath, but spelled without the a. Don't question it.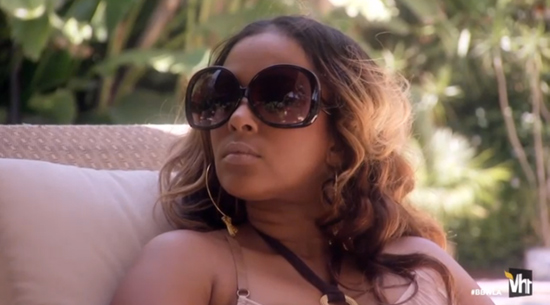 Poor Sundy is forced to listen to Jackie warble about how all these hoes are jealous of her lifestyle and success.
Jealous of what? Her receding hairline and weasel face? Jackie be trippin'.
And when Jackie tells Sundy that she's glad to count Sundy as one of her true friends, you can almost see Sundy swallow a lump the size of a cantaloupe in her throat.
Being Jackie Christie's friend is like calling a suicide bomber your friend. You never quite know when she'll pull the strap and take everyone and herself out in one fell swoop.
But Jackie needs someone from inside the circle to pull her. So Shaunie O'Neal and VH1 producers fate steps in and Malaysia offers to pull Jackie back in.
Malaysia is the kind who easily forgives and forgets. After all, she scrapped with Laura Govan one day and broke bread with her the next.
So Malaysia feels like she can forgive Jackie Christie, even if she doesn't forget. She tests her "let's bring Jackie back pitch" out on Draya, who pretty much doesn't resist.
Draya knows how the story goes and she knows that Jackie makes good TV. She's a headache, but every reality show needs its NeNe Leakes.
After meeting with Draya, Malaysia pulls out her bedazzled phone and gives Big Sis Jackie a call.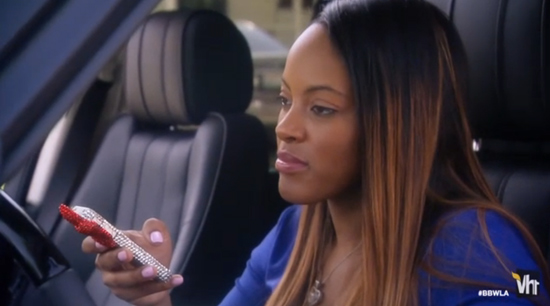 Malaysia tells Jackie that she wants to meet up for a woman-to-woman discussion. Jackie eagerly agrees.
When the two women meet up, you can tell that Malaysia is salty as hell about Jackie, but she's determined to maintain her place on the cast, so she has to grit her teeth and bear it with Jackie the Grinch.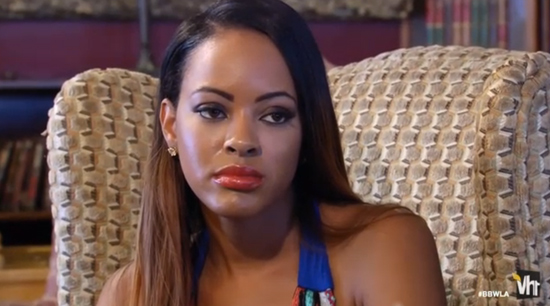 The conversation between the two women goes something like this: Blah blah, bridge under the water, blah blah blah, we're in different spaces, blah blah blah, we should be able to move forward, blah blah blah.
Jackie doesn't admit to being a conniving, scheming witch. She maintains that she never lied, but that her mistake was in speaking at all.
Right. So she pretty much doesn't own up to shit.
Anyway, Malaysia invites Jackie to Gloria's house for a dinner party, and Jackie the gargoyle happily accepts the invite.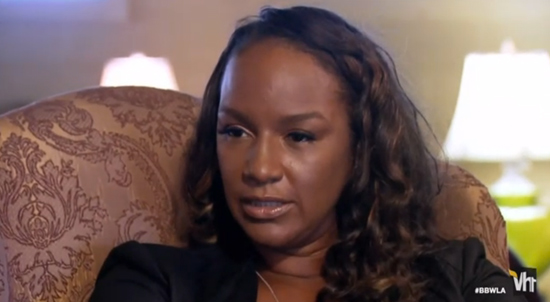 Mission accomplished.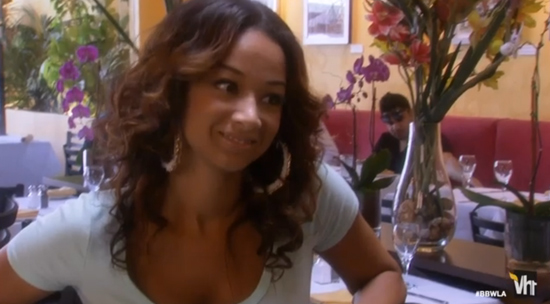 Draya Takes Center Stage
The producers of "Basketball Wives L.A." must've been feeling sorry about how Draya was absolutely savaged by the women last season, because they decided to put a halo over Draya's head in the season premiere.
Draya, the hostess with the mostest, is now an "independent business woman." She has her own bikini line, Mint Swim.
You see, reality TV does pay. How else would a damn video girl with nothing on her resume other than the dicks she sucked get the unmitigated gall to set up shop selling $75 bikinis?
Draya also plays the link to a new castmate on the show, the very stacked Miss Brooke Bailey.
Brooke is sleeping with Vernon Macklin, so there's her golden ticket. As it turns out, she and Draya have crossed paths on the ho trail in the past, so they meet up and do some girl talk.
During their conversation, Draya invites the big-chested and big-assed Brooke to try on her swimsuits. So off to Draya's house they go.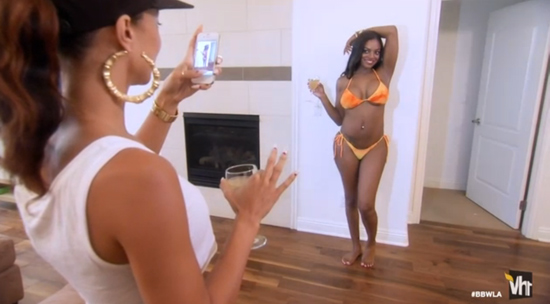 Damn, Brooke. You gon' hit us with the armpit pose for an iPhone photo shoot though?
Draya's bikinis struggle to cover all of Brooke's goodies, but Brooke seems to like 'em. They don't look like anything you couldn't find at Sears, but Draya seems proud of herself regardless.
Interestingly, Draya narrates a good portion of the season premiere, and as the episode goes on, the accessories on her head get more and more eccentric.
We get the hot pink Minnie Mouse bow.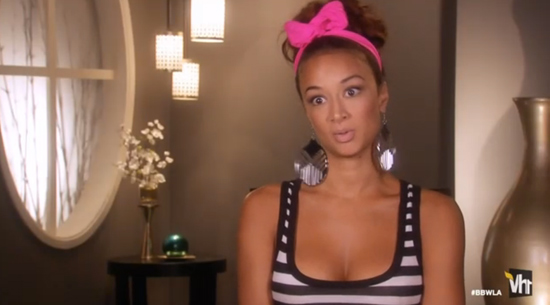 Then we get the Cleopatra, Egyptian goddess royalty with her random ass head necklace.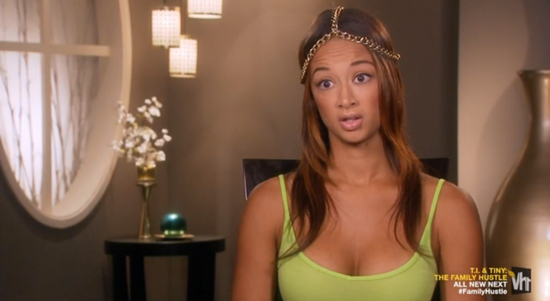 So we can only assume an accessory line is in Draya's near future.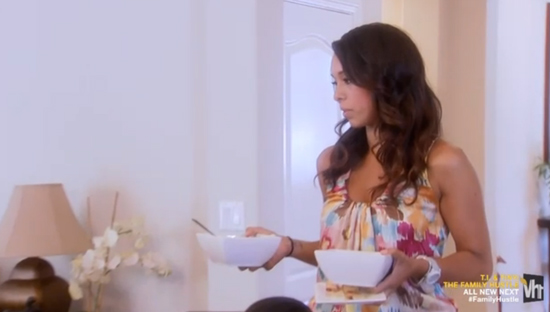 All the Girls Reunite
In more "independent business woman" news, Gloria is releasing a cookbook! Gee, Teresa Giudice much, Gloria?
But Gloria swears she's passionate about food, even though her sister Laura seems doubtful about Glo's culinary powers.
So Gloria invites the girls over for a dinner party, so they can a taste of her tasty cuisine, which she describes as a fusion of her black-Mexican heritage and Matt Barnes' black-Italian heritage.
Does that mean we're gonna see chicken parmesan tacos with tabasco sauce and waffles? This could get real interesting.
Nonetheless, the girls give it the old college try. Some of the dishes simply go over the ladies' heads.
Laura marvels as the "cornbread." One of the women correct her and tell her it's actually polenta. Laura shrugs and says, "whatever" and keeps it moving. Stay classy, LauGo.
While the girls dig in, the doorbell rings. The big bad wolf has arrived.
When Jackie steps into the room, jaws drop. But everyone acts cordial for the most part.
Jackie doesn't say much and just helps herself to a plate and starts to eat. The girls find this to be a bit odd, so Malaysia finally breaks the ice by admitting that she invited Jackie over to hash things out.
Gloria looks like she wants to choke Malaysia, but she manages to pull off a smile and jokes through clenched teeth that she can't wait to bring along a surprise guest to Malaysia's next event.
Jackie, meanwhile, basks in all of the attention.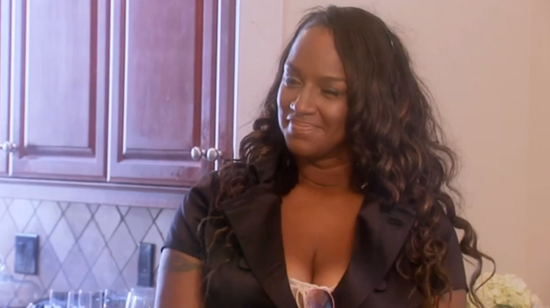 As Malaysia tries to tee up Jackie's big speech, the producers ramp up the music and the dramatics and leave us hanging.
We'll have to wait to hear Jackie's "apology" next week. Which knowing Jackie, won't be much of an apology as it will be a convoluted monologue about how she was merely trying to guide the little lost sheep of basketball jumpoffs.
Who runs the world? Jackie Christie, bitch.
You better recognize.
Be the first to receive breaking news alerts and more stories like this by subscribing to our mailing list.