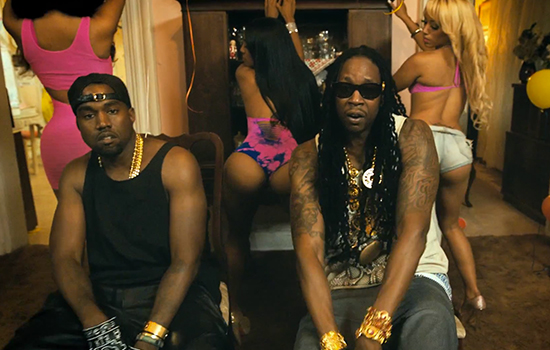 All 2 Chainz wants for his birthday is a big booty hoe, and there's plenty of those in the bizarre music video for his new single "Birthday Song," featuring Kanye West.
About the video, 2 Chainz told MTV:
"It's very trippy … I actually let Kanye's director shoot it, and we were on the phone going over the treatment. I was just being conceptual. It's called 'Birthday Song,' so what do you think [of]? I think cake, balloons, candles, normal birthday stuff, but this guy just goes up the street, turns left and just keeps going left. He's telling me something like, 'I think it'd be nice if we put a cupcake on a girl's butt and shoot it off in fast motion, then blow up the cupcake.' So I said, 'Bro, come back home, come back!'"
"Trippy" doesn't even begin to describe this video. See for yourself below:
Be the first to receive breaking news alerts and more stories like this by subscribing to our mailing list.