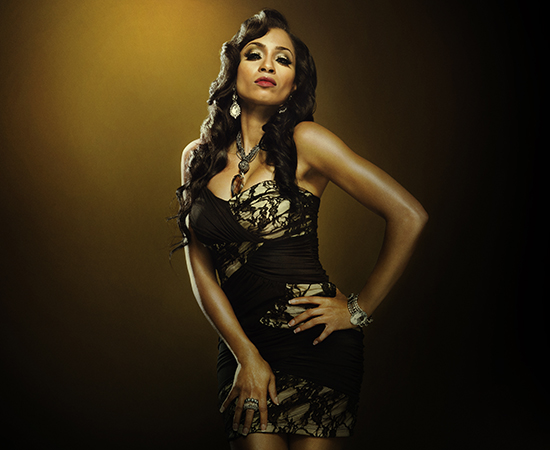 How old is Karlie Redd???
Like "Big Foot" sightings or the rumored existence of the "Loch Ness Monster," Karlie Redd's REAL age has been a mystery to us all, as she continues to lie and tell people that she's "in her twenties."
In case you didn't already know … Karlie Redd stars on the hit VH1 reality show "Love & Hip Hop Atlanta," which is currently wrapping up its first season, with the finale having aired last week, and the second part of the Reunion Special set to air next Monday night (Sep 3).
And last night on Part 1 of the LHHA Reunion Show, Karlie — a perpetual, compulsive liar — repeatedly dodged questions about her age (amid K Michelle's hilarious accusations that she "marched with Martin Luther King" in the 1960's, LOL!), while also refusing to give in to questions about her daughter's age.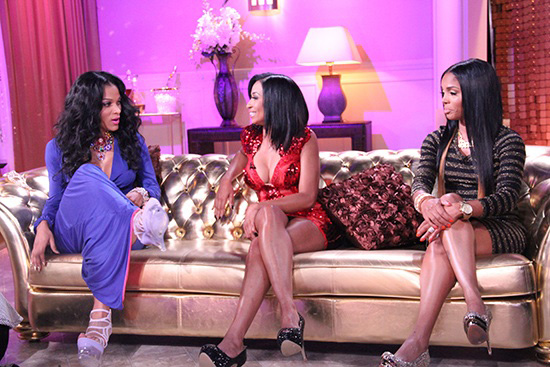 She explained her reasoning behind the secrecy regarding her daughter, saying that that the reason she refused to reveal the identity and age of her only child was to "protect" her.
But we all know the real reason Karlie Redd doesn't want us to know her daughter's age, is because she doesn't want folks to do the math and figure out how old SHE really is. (You ain't slick, Karlie Redd!)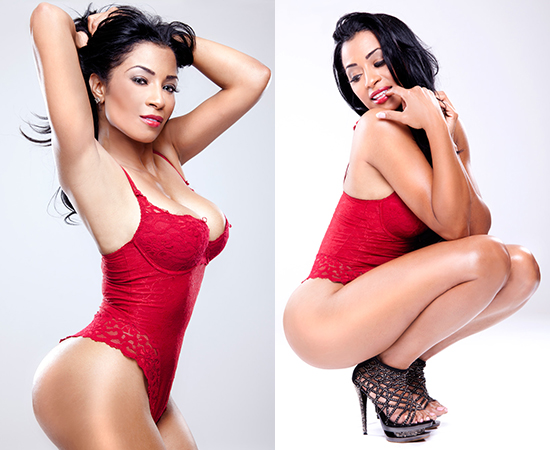 When pressed about her own age, Karlie claims to be "in her twenties" … but we did some digging, and found out that she was on a VH1 reality show filmed in the mid 2000's called "Scream Queens" — when, at the time, she claimed to be 29 years old. (See video below)
Now, we're not math wizards or anything … but if she was "29" in the mid-2000's, that would AT LEAST put her in the 34 – 36 years old range. And if she's lying about her age now, then she was probably lying back then too, so she could even be 40 … or older!
Here's what Karlie Redd had to say in a recent interview with Washington, D.C area radio station WKYS 93.9 FM about K Michelle saying she's 50-years-old:
"Do I look like I'm 50? …don't listen to K Michelle. K Michelle don't know what the fuck she's talking about. I'm in my twenties, and as an entertainer you don't tell your age. She [K Michelle] just had to say something because I was coming at her."
Girl, stop.
Additionally, Karlie's ex boyfriend and LHHA co-star Benzino — who has three kids himself, between the ages of 9 and 19 years old — recently revealed to S2S Magazine that Karlie's daughter is a GROWN woman, which means that Karlie's claims of being in her "twenties" is pure bullshit.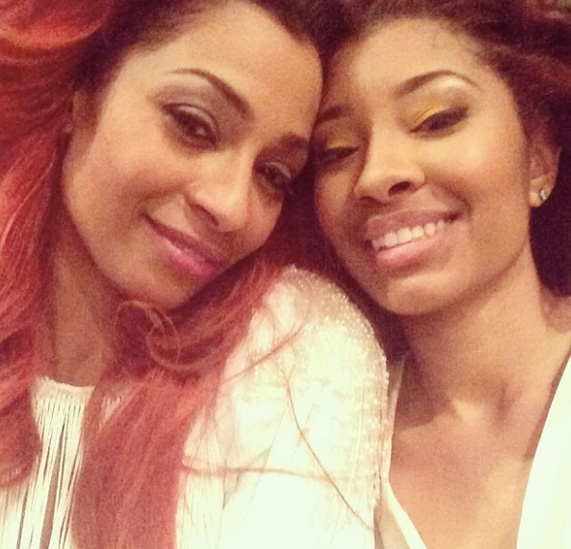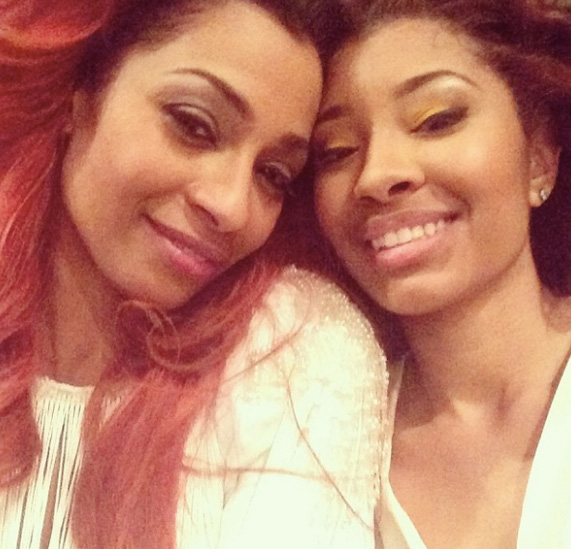 "Me and Karlie are two grown ups, and both of us have grown children," Benzino recently told S2S. "She has a grown daughter."

"Karlie's daughter I think is about 17 years old. She just graduated from high school," Benzino revealed.
Meanwhile, our personal sources here at GOT say that Karlie Redd's exact age is 47 years old, while another source claims that she was born in 1971, which would make her at least 40 or 41 years old.
While we may never know how old Karlie Redd really is — until we see a long-form birth certificate, or something equally reputable — we at least know this much … she's a liar.
And what's the deal with her trying and failing to hide her age anyway?
She's damn hot for a 40/50-year-old mom. There's a term for that — MILF.
No need to lie, Karlie!
Be the first to receive breaking news alerts and more stories like this by subscribing to our mailing list.