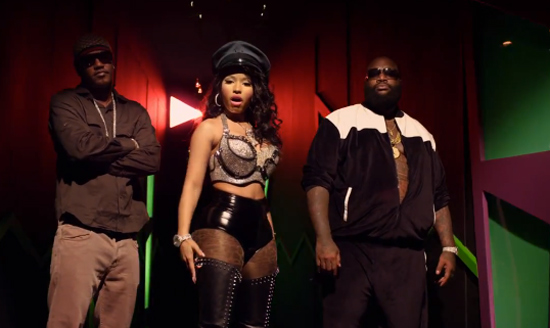 Lil' Kim rhymed about an imaginary penis on Usher's "Just Like Me" … but Nicki Minaj just tells all these hoes to suck hers in "I Am Your Leader," the latest single from "Pink Friday: Roman Reloaded."
The video for the track is a Pee Wee's Funhouse-style video but did with Nicki's flavoring.
Everything is bizarro and warped, but Rick Ross and Cam'ron didn't bother dressing up for the part. But there Nicki is, chilling in a bubble bath with a Martian-green wig on and some thigh-length bling-studded boots.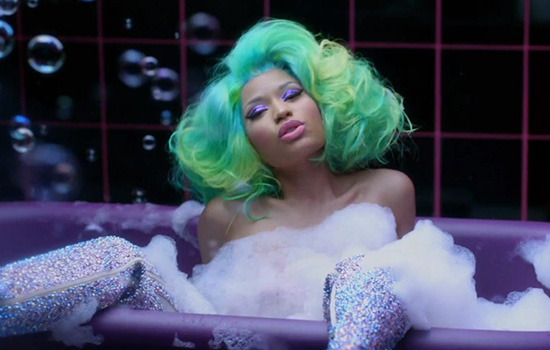 She's a boss for sure. But wouldn't it have been more fun if Nicki had a fake Lil' Kim on a leash in the video, or something?
Watch Nicki Minaj's video for "I Am Your Leader" below:
Sidenote: Rick Ross really needs to wear a bra. That's just too much breast for any screen.
Be the first to receive breaking news alerts and more stories like this by subscribing to our mailing list.