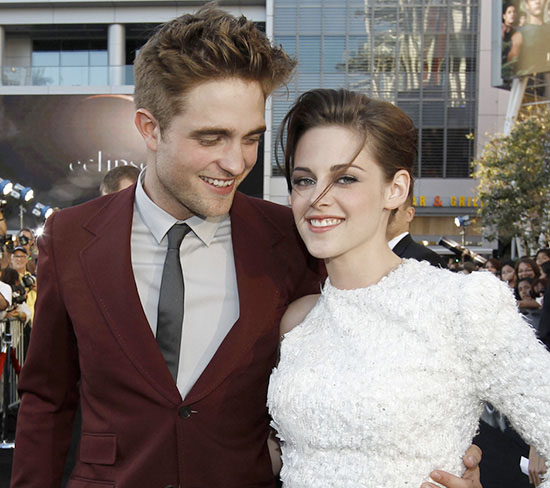 How is Robert Pattinson coping with the heartbreak of his girlfriend cheating on him with an older, married man?
With a little good ol' fashioned drunk dialing, if reports from In Touch Weekly are to be believed.
"He's been drunk dialing Kristen," one of his 'friends' revealed. "He's been drinking like crazy!"
Ever since news of her affair with director Rupert Sanders broke, Kristin has reportedly been calling and texting Rob non-stop, and up until now, Rob had been ignoring her.
"Rob had been avoiding her calls," the insider continued, "but now they're talking … well, they're barely talking. There's a lot of dead silence on the phone because there's not a lot to talk about."
Uhh … ya think?
"His friends are working hard to make sure that he doesn't go back to her," another source close to Rob told In Touch.
Meanwhile, Robert Pattinson will be making his first TV appearances since the scandal next week on "The Daily Show" (Tuesday) and "Good Morning America" (Wednesday) to promote his new movie "Cosmopolis."
But don't expect him to talk about his relationship troubles, because as Gossip Cop notes, Rob has "never talked about his personal relationships before, and he's not going to start next week."