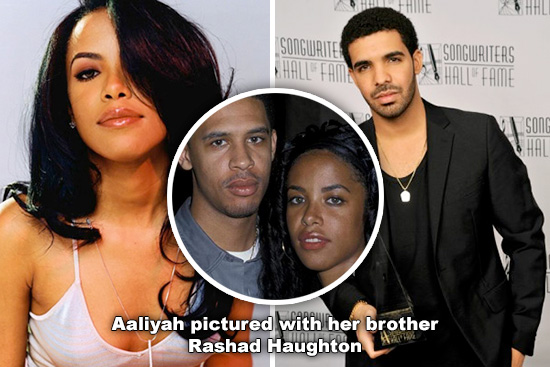 The family of late R&B singer Aaliyah does NOT support the release of any posthumous music from Drake, Timbaland, or anyone else for that matter, according to her brother Rashad Haughton.
After rumors started spreading that Drake and his production partner Noah "40" Shebib would be involved with a soon-to-be released posthumous album from Aaliyah featuring previously unheard material … Aaliyah's close friend Timbaland voiced his opinion about it, saying that any newly released music from the singer that doesn't include himself (or Missy Elliott — another close friend of Aaliyah) would "just not be right."
And now, Aaliyah's own brother Rashad Haughton has announced that he and his family will not be supporting the release of any posthumous album featuring the late singer.
Rashad wrote on Aaliyah's official Facebook page:
"There is no official album being released and supported by the Haughton family"
Rashad's statement comes on the heels of the release of a posthumous Aaliyah track titled "Enough Said," which features a verse from Drake and is apparently endorsed by Aaliyah's former label "Blackground Records," whose logo clearly appears on the song's cover art.
Meanwhile, Miss Info reports that Timbaland is definitely involved with the aforementioned "rumored" posthumous Aaliyah album that he said wouldn't be "right" without his input. In fact, he's producing 2 songs, and Missy Elliott is also reportedly involved.
Also, there are reports that an Aaliyah biopic is in the works, and her brother Rashad said (via her Facebook page) "No female I've seen can play my sister."
What do you think about an Aaliyah biopic and posthumous album? Are you all for it … or are you against it?