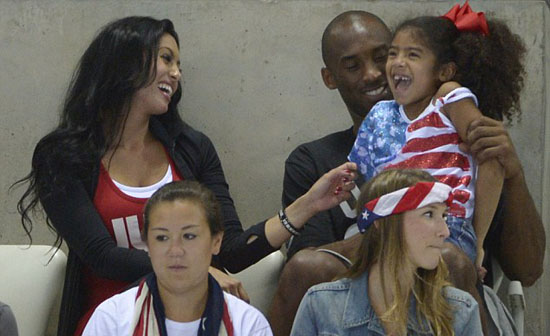 Just last week, Kobe Bryant's wife Vanessa was reportedly "embarrassed" and "furious" over him being photographed with random women not just once … but TWICE, while overseas in Europe for the 2012 Summer Olympics.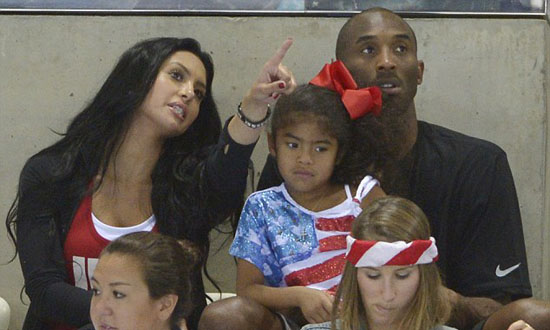 But it looks like the married couple, who were on the verge of divorce a few months ago, have (literally) kissed and made up. They were spotted laughing up a storm as they watched the final Olympic swimming match in London with their 6-year-old daughter Gianna.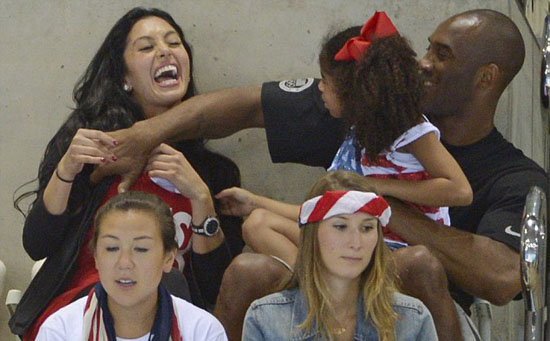 Vanessa couldn't stop laughing and smiling as her NBA star husband playfully ticked her … and at one point, she was spotted dancing around in her seat at the packed Aquatics Center in the Olympic Park.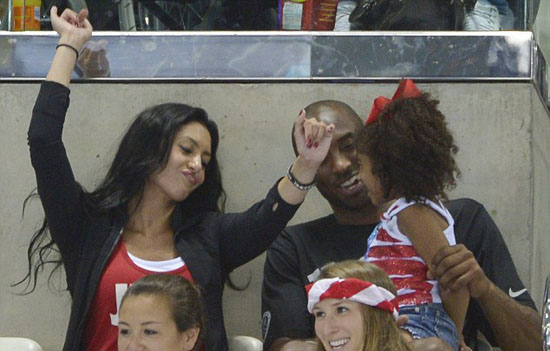 Meanwhile, Kobe helped lead the U.S. Men's Olympic basketball team to a triumphant victory over Nigeria (156 – 73) last week, and Team USA also beat Lithuania 99-94 Saturday night. Their next game is Monday night (Aug 6).
Vanessa has previously said that she and her daughters will remain in London throughout the rest of the Summer Games, which are set to end next Sunday (Aug 12).
Be the first to receive breaking news alerts and more stories like this by subscribing to our mailing list.