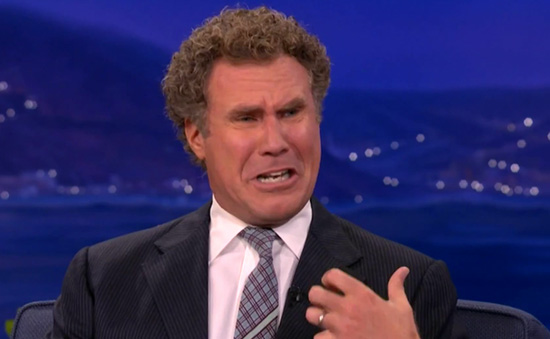 Awww, poor guy!!
Will Ferrell is pretty torn up over the recent breakup of human girl Kristen Stewart and her vampire boyfriend Robert Pattinson (or "Patterson," as Ferrell referred to him).
No, scratch that. Will Ferrell is TOTALLY DISTRAUGHT over the break-up, and the fact that Kristen's cheating scandal with "Snow White and the Huntsman" director Rupert Sanders (who is married with two kids) is what caused the break-up.
"[Kristen Stewart] had a boyfriend, right? Robert Pattinson, he's R-Pattz," Ferrell explained to Conan O'Brien Thursday night (Aug 2). "And they're broken up. They're not going to get back together ever."
"They were in love … And she just threw it all away!" Ferrell sobbed to Conan, who tried to tell the actor/comedian that everything was going to be fine, but he didn't want to hear it.
"It's not going to be fine ever!" Ferrell shouted. "It's never going to be fine! What they had was so special, you don't even know! You would never know!"
"She's a trampire!" he said, still sobbing. "That's what she is."
Be the first to receive breaking news alerts and more stories like this by subscribing to our mailing list.