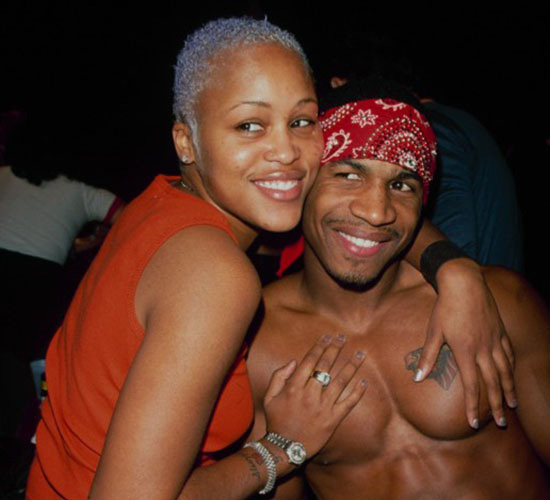 In case you didn't already know, Stevie J from "Love and Hip-Hop" used to date rapper Eve.
And during a recent appearance in Philadelphia where she was speaking to a group of high school girls, Eve, while revealing her journey of self-discovery, touched on her past relationship with "Steebie" … who she says wouldn't even get a chance at being with her these days.
On if Stevie J was her first love:
Yes, Stevie J was my first love.

On how she defines the "love" between her and Stevie back then:
You know what…that was a learning experience. You meet people all the time. We just happen to fall in love. Umm, but thankfully I knew better, I know better, I am happily in love now. And the girl now (referring to herself) he couldn't even see this. I would be like, "I'm sorry, we don't speak the same language!" But you know, it is what it is….that's life. Sometimes you meet people who aren't great for you but thankfully I am in a different place.

On things she would not put up with now that she is older and knows better:
When I was younger I didn't question things but now I am annoying! Like if something doesn't feel right speak up! If you feel like you are being lied to speak up! If you feel like Sexually he is trying to push you to fast speak up. And let me tell you something. Anybody that knows your worth it will stick around. They might not talk to you about it, they may talk to you about it but if they argue with you or if they call you a name or if they roll out they are not meant to be in your life anyways….
[Pics/Video/Quotes: Necole Bitchie]
Be the first to receive breaking news alerts and more stories like this by subscribing to our mailing list.