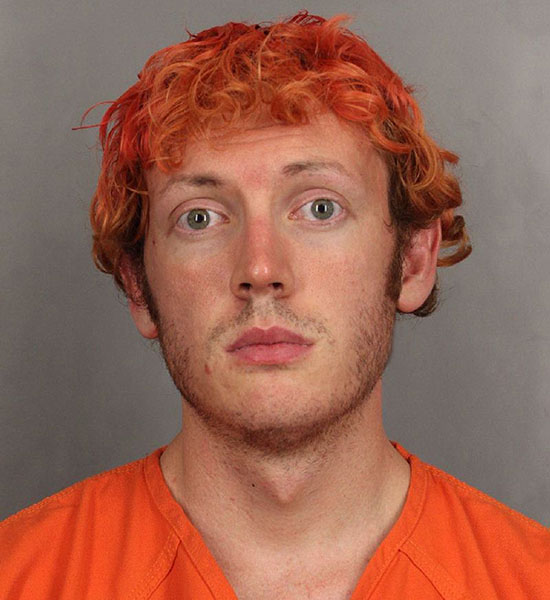 James Holmes, the man who opened fire in a crowded movie theater in Aurora, Colorado two weeks ago, has been formally charged with 24 counts of first-degree murder and 116 counts of attempted murder.
The 24-year-old appeared in court Monday (Jul 30) to hear the charges against him, but unlike his first court appearance last week, no photography or video cameras were allowed in the courtroom.
Among those in court were victims and family members from the shooting, many of whom were crying and wearing sunglasses.
Twelve people were killed, and 58 were wounded/injured in the shooting, which happened just after midnight on Friday, July 20th during a showing of the new Batman movie "The Dark Knight Rises."
Holmes, also infamously known as the "Batman Shooter," is facing two counts for each of person he killed or injured.
The additional charges indicates that Holmes expressed "an attitude of universal malice manifesting extreme indifference to the value of human life generally," according to court documents.
Prosecutors also confirmed the existence of a notebook with descriptions of the attack that was believed to have belonged to Holmes, and announced that they want to subpoena Holmes' therapist Dr. Lynne Fenton.
Holmes was also charged with one count of possession of explosives, as a result of him booby-trapping his apartment, which forced an evacuation of his neighbors, and took two days for a bomb squad to disarm and defuse.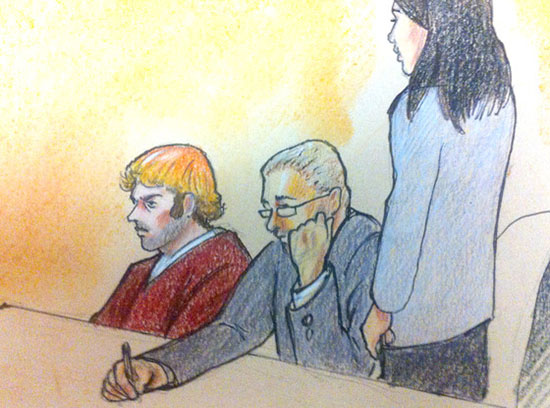 Holmes reportedly spoke in court for the first time during the 45-minute hearing. When the judge asked if he was okay with his lawyers requesting more time before his preliminary hearing, he answered with a very soft-spoken "yes."
As for his demeanor in court, one reporter said Holmes, who either stared blankly at the bench and looked down at the ground during much the hearing, seemed "peaceful and calm," and appeared to be fully coherent and aware of what was going on around him.
Now that Holmes has been formally charged, prosecutors will now have to decide if they will either seek the death penalty or give him life in prison. His murder charges carry a minimum penalty of life in prison, and maximum of death.
Holmes allegedly told Colorado prison officials that he does not know why he is behind bars. According to recent reports, an employee of the Arapahoe County Detention Center, where Holmes is being held without bound, said everyone thinks he's faking amnesia.
James Holmes' next court date is August 9th.
Be the first to receive breaking news alerts and more stories like this by subscribing to our mailing list.