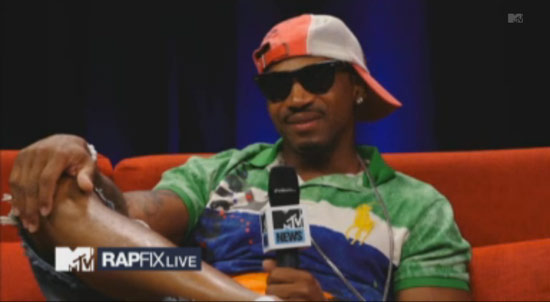 Just a few weeks after his shoving match with Lil Scrappy … Stevie J has come forward and revealed he wants to squash the beef.
He told MTV's Sway Calloway:
"I never wanted to escalate to that, that's why I came out to try to defuse the situation. At the end of the day, I just wanna get with the dude and make some records with him, make some hits and just keep it pushin'."
The "Love and Hip Hop" star claims that no one got knocked out during the fight and he was only defending his manhood.  (umm … okay)
"I disrespected his baby mother, but as a man, I came back and apologized. I was like, 'Yo, let's get money,' and then it just changed lanes. At the end of the day, I'm a grown man, and I'm just gonna defend my manhood, that's it — bottom line. It wasn't no knocking out. "
Be the first to receive breaking news alerts and more stories like this by subscribing to our mailing list.