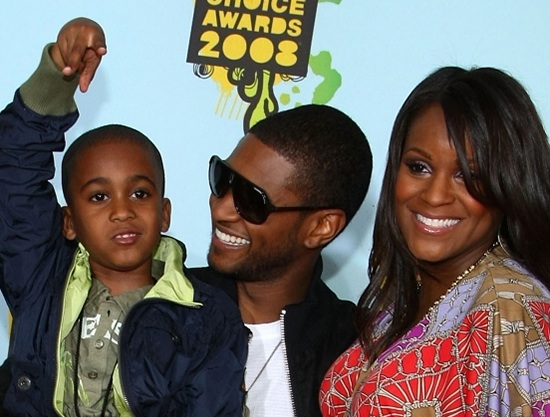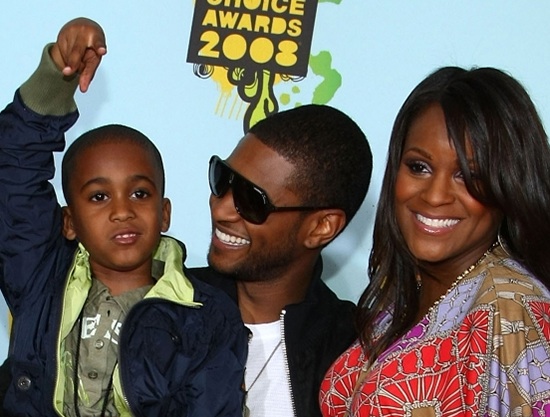 Usher was very close with his stepson Kile Glover, despite any differences the singer may have had with the 11-year-old's mom (Usher's ex-wife Tameka Foster Raymond) … and the tragic jet ski accident last Friday that left Kile brain dead has reportedly taken an emotional toll on the Grammy Award winning singer.
"He grew close to Kyle and, of course, that has nothing to do with the situation with Tameka," a source tells Us Weekly. "He loved Kyle. This is a terrible, awful tragedy. Usher is torn up."
Before the tragedy (read all about it here), Usher and Tameka were engaged in a heated custody dispute over the two sons they share together, 4-year-old Usher Raymond V and 3-year-old Naviyd. But they've obviously put their differences aside so that they can be there for each other during this difficult time.
"Tameka and Usher don't get along, but in this circumstance Usher is coming to her side," a source told Us. "Usher practically raised Kyle as his own. He's known him for seven years. It is so sad what happened."
Kile's birth father is Tameka's second husband Ryan Glover, a former executive with Turner Broadcasting, based out of Atlanta, Georgia.
Kile remains in critical condition in an Atlanta hospital, and his family has been holding vigils at the hospital ever since Friday's incident. Usher visited Kile early Saturday morning, but hasn't returned, a source close to the family told CNN.
"We know God's in control, and are leaning on our faith in Him and His word at this most difficult time," his family said in a statement Tuesday. "We firmly believe in the power of prayer and ask that you all continue to pray and lift Kile up, as it's the best way we can all support him now."