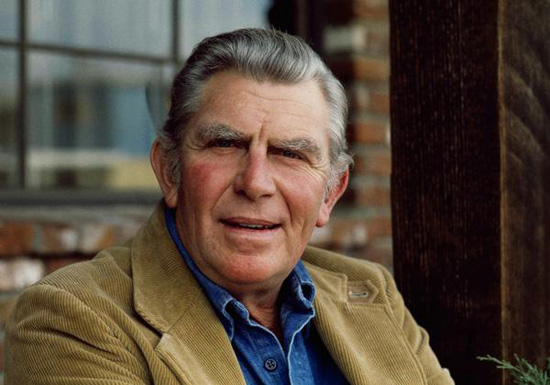 TV legend Andy Griffith has died at the age of 86. According to former UNC President Bill Friday, a close friend of the actor, Andy passed away peacefully at around 7 AM Tuesday morning (Jul 3) with his wife Cindy at his side at his home in North Carolina. He was buried on his family farm on Roanoke Island, the funeral home told WITN News.
Griffith is best known for his role as Mayberry Sheriff Andy Taylor on "The Andy Griffith" show, which ran from 1960 – 1968. He also produced and starred in the popular television series "Matlock," which was on television for 9 seasons, between 1986 and 1995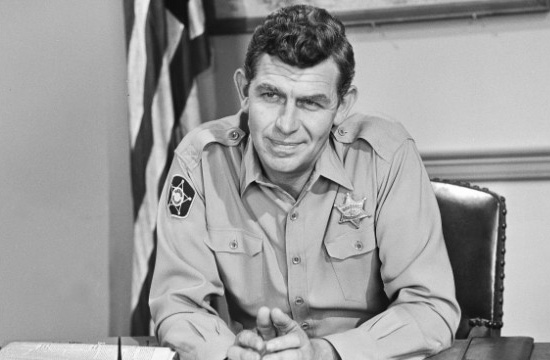 Griffith was born in Mount Airy, N.C., which would later become the basis for the fictional town of Mayberry. After graduating with a degree in music from UNC, where he initially studied to become a preacher, Griffith began to act on TV and on Broadway.
After "Matlock," the actor went on to play many different roles and became one of television's most versatile actors.
North Carolina Governor Beverly Perdue said in a statement that the state has lost its favorite son. "Andy Griffith graciously stepped into the living rooms of generations of Americans, always with the playful charm that made him the standard by which entertainers would be measured for decades," said Perdue.
She continued, "Throughout his career, he represented everything that was good about North Carolina: a small town boy and UNC graduate who took a light-hearted approach to some of the attributes he grew up with and turned them into a spectacularly successful career. And regardless of where that career took him, he always came back to North Carolina and spent his final years here."
President Barack Obama also released a statement about the TV icon, who was famously awarded the Presidential Medal of Freedom in 2005 when President George W. Bush was in office, calling the actor a performer of extraordinary talent.
"Andy was beloved by generations of fans and revered by entertainers who followed in his footsteps," Obama said. "He brought us characters from Sheriff Andy Taylor to Ben Matlock, and in the process, warmed the hearts of Americans everywhere. Our thoughts and prayers are with Andy's family."
Andy Griffith is survived by his third wife, Cindi Knight, whom he married in 1983, and his daughter Dixie Nan, from his first marriage to Barbara Bray Edwards.
Be the first to receive breaking news alerts and more stories like this by subscribing to our mailing list.