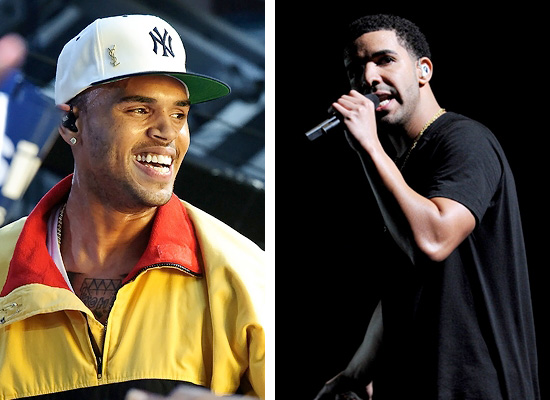 Alluding to their fight at a New York City nightclub last month, Chris Brown fires a ton of not-so subliminal shots at his rival Drake on rapper Game's remix to Chief Keef's viral single "I Don't Like."
In the song, CB directly mentions the incident and also gets personal with Drake, making fun of the Young Money rapper's eyebrows and even challenging him to a one-on-one fight.
The lyrics are as follows:
A f**k n**ga, that's that sh*t I don't like
They throwin' bottles, I'm throwin' models
Just 'cause I give a bitch long pipe
Doing shows on the soccer field, that's dome right?
I be singin', he be singin', so it's on sight
But hold up, I ain't give a n**ga no green light
This head up, my bread up, one-on-one, what you scared, bruh?
Matter fact, take care bruh, you a p**sy n**ga
My n**ga Tunechi, yeah that n**ga nice
Shout out to Nicki, man that ass tight
Them eyebrows, man, them sh*ts is yikes
OVO, you overdosed, screamin' YOLO no, I live twice.
Take a listen to the song below (Chris Brown's verse comes in at 1:25)
Your thoughts on the diss track? And do you think Drake will respond?
Be the first to receive breaking news alerts and more stories like this by subscribing to our mailing list.