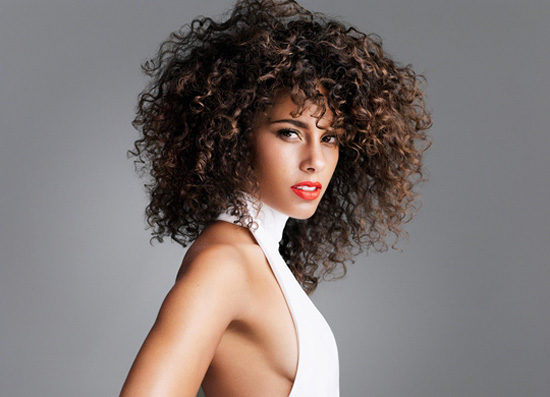 Alicia Keys hasn't released a new album in nearly 3 years, but within that time-frame, the R&B singer has gotten married to and had a child with Hip-Hop super producer Swizz Beatz … and now she's finally back with some new music.
"New Day," produced by her husband, serves as the first single from Alicia Keys' (currently untitled) upcoming fifth studio album, which will be released later this year as the follow-up to her 2009 album "Element of Freedom."
In a video she posted to YouTube this week, the singer/songwriter talked about how excited she is to finally share her music with her fans, after eight months of recording in the studio.
"I've come to this place that the album is about to be ready and I feel just so crazy excited," she said. "It's like I'm a different person. I'm a new person. Everything is new, from being married and having a baby … I've become so much more intelligent and I survey the landscape more and try to come up with what's the best thing for me, what's the best thing for Egypt, what's the best thing for our family."
Take a listen to Alicia Keys' "New Day" below:
Be the first to receive breaking news alerts and more stories like this by subscribing to our mailing list.