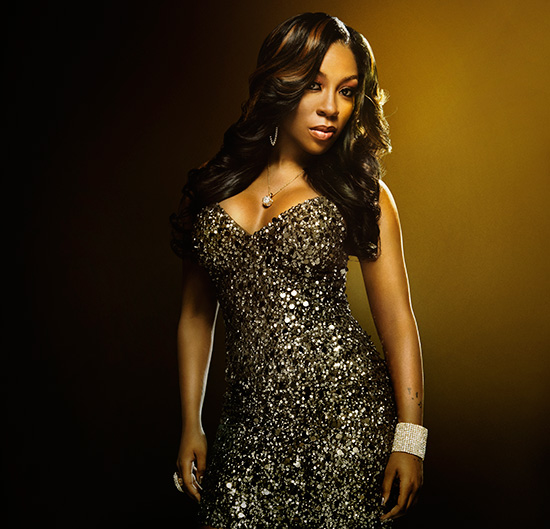 Those who tuned in to the "Love and Hip-Hop Atlanta" premiere this week learned something new about R&B singer K Michelle in regards to her former relationship with a record executive who she says stole her money and, in her words, "beat her a**."
Without mentioning anyone's name, K. Michelle revealed that she was in love with a man who helped her secure a $2 million recording contract.
But she said her fairytale quickly turned into a nightmare, after the guy spent the money on a number of unnecessary things, like jewelry for himself, and for her breast implants.
With little to no money left, K. Michelle admits the music exec. became abusive, and as she said on the show, he "beat her a**" before leaving her for another woman.
Though she never said his name outright on the show, K. Michelle did explain who she was talking about in an interview with TT Torez of Richmond, VA radio station iPower 92 after the episode aired.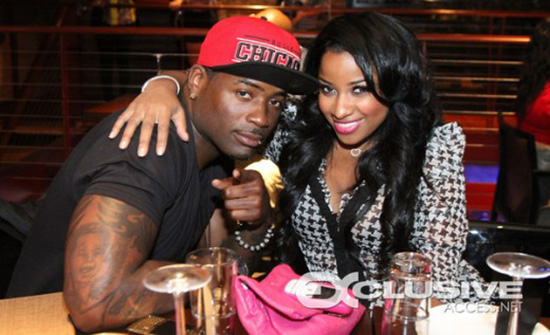 As it turns out, the "man" in question is Mickey "Memphitz" Wright, and the "woman" he left her for is his new wife, Toya Wright (Lil Wayne's ex wife and baby mama).
And in her interview with iPower 92, K. Michelle said that out of respect for Memphitz and Toya, she didn't mention his name on TV on purpose.
K. Michelle also said that even though he was abusive towards her, he's probably a totally different man now that he's with a different woman. As she put it, "Different women bring out different things in men."
In addition to the Memphitz situation, K. Michelle also talked about why chose to be a part of "Love and Hip Hop Atlanta," her Twitter beef with Tamar Braxton, her thoughts on Stevie J and Mimi's relationship and more.
Read a few excerpts (and check out the full interview) below:
On whether or not she was scared to talk about her relationship with Memphitz:
I wasn't scared about that because you are only scared when you're lying and you only get scared when there aren't any facts. His family still talks to me and they know the truth. For me, it was like, I still try to do it right and not be shady out of respect for Toya and the situation. I did not even say his name. I told my story without saying his name because I did not want it to be like 'Oh K is throwing shade' or 'K is bitter' no! He probably is a different man now. Different women bring out different things in men. I wasn't the one to calm him. And I'm not mad at him or her but the one person I am mad at is Tamar Braxton, that muppet, she needs to have several seats.

On how Tamar Braxton upset her on Twitter:
She was on twitter last night [and] she deleted the tweets because she knows she doesn't want it with [me]. She better stay over there with 'Family Values'. She deleted the tweets because people were tweeting me what she said. she was saying to Toya 'Oh have fun and let this girl sell her fairy tale' and all I tweeted was that 'I like Toni anyway,' because I do. You know me, I don't mess with anybody until they mess with me and I don't play them little games. I'm from Memphis, we jump gates! We don't play in them little games. So until the muppet gets it together she needs to stay away from me.

On why she did "Love and Hip-Hop" Atlanta:
I wanted to use the show so that people can know [me]. When I was sitting with the producers, [I told them that] I wanted to focus on K as a person, K as a friend, you know throw some music in there but for my music that's for me really to go out and push. So, there are some things that I am doing to get the music out there. I've got an EP coming out July 9th and that's music that I am proud of. If I'm not writing from the inside the music isn't going to work again.

On how she feels about being compared to Keyshia Cole:
I like the comparison that I get to Keyshia [Cole]. That's fine because she had something to say and me and her recently talked. And me and her are going to get on the phone today. People finally connected us. We really had a woman to woman conversation and she really opened up her arms to me. [We are not going to let people put us against one another] she's telling her story and I'm telling my story.
Be the first to receive breaking news alerts and more stories like this by subscribing to our mailing list.