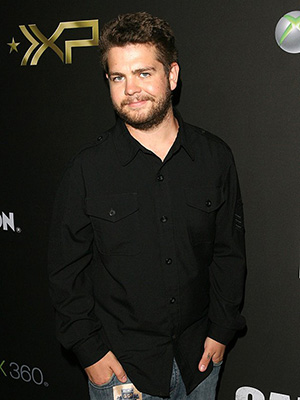 Jack Osbourne — who just became a daddy back in April — says he was recently diagnosed with a disease known as "Multiple Sclerosis."
The 26-year-old told People Magazine that the diagnosis, which came just two weeks after the birth of his daughter Pearl Clementine (with his fiancee Lisa Stelly), shocked and angered him.
He said, "I was just angry and frustrated and kept thinking, 'Why now?' … I've got a family and that's what's supposed to be the most important thing."
Multiple Sclerosis, or "MS" for short, is auto-immune disease that impacts the central nervous system, including the brain and spinal cord, and can cause problems with muscle control and strength, vision, balance, feeling and even thinking.
Because each case of MS is different, it's currently unknown how the disease will affect Jack Osbourne's health.
Some people only experience minor health problems as a result of the condition, while others can become seriously debilitated. Most fall somewhere between those two extremes.
Jack says he's trying to keep have a positive outlook on his condition, and is treating the disease using a combination of drugs, holistic therapies and lifestyle changes.
But as the former reality TV star comes to terms with his recent diagnosis, he may take comfort in knowing that with the right doctors and medicine, experts say that patients like him have a good chance of living a fulfilling life.
"The prognosis now is better than it's ever been," Dr. David Snyder, director of the Multiple Sclerosis Center at New York Hospital Queens told MSNBC. "We have treatments we just never had before."
For more details on Jack's shocking diagnosis, pick up the latest issue of People Magazine when it hits newsstands this Friday.
Be the first to receive breaking news alerts and more stories like this by subscribing to our mailing list.