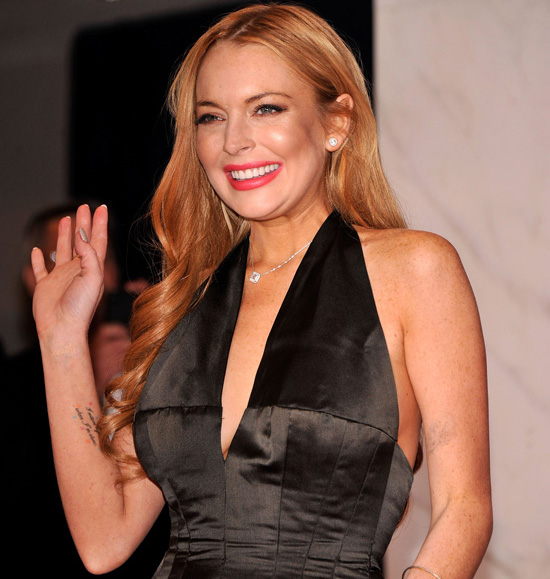 False alarm … Lindsay Lohan isn't dying!
On Friday (Jun 15), it was reported that Lindsay Lohan was "rushed to the hospital" after she was found "unresponsive" … which sounds really serious (especially considering Lindsay's history), but it turns out the whole thing was blown way out of proportion, and LiLo was just catching up on some sleep after a rough week of "working."
Los Angeles-area paramedics were sent to Lindsay Lohan Friday afternoon after she was reportedly found "non-responsive" by hotel staff, who were trying to wake up her up after a break from a movie shoot.
When paramedics arrived to the scene, they determined nothing was wrong with Lindsay … she had just fallen into a really deep sleep, and needed to be rehydrated. They reportedly left without even taking her to the hospital.
At the time, her rep attributed the incident to Lindsay being "extremely exhausted" and "slightly dehydrated."
Within hours, Lindsay was back to work, shooting scenes for her Lifetime movie "Liz and Dick," in which she stars as the late Elizabeth Taylor.
Later that night, Lindsay joked about the situation with her Twitter followers:
"Note to self… After working 85hours in 4days, and being up all night shooting, be very aware that you might pass out from exhaustion & 7 paramedics MIGHT show up @ your door…. Hopefully theyre cute. Otherwise it would be a real let down."
This latest incident comes a week after Lindsay Lohan crashed a rented Porsche she was driving into an 18-wheeler on a highway in California.
READ: Lindsay Lohan Hospitalized After Crashing Porsche Into Semi Truck
The truck driver told TMZ that Lindsay's people tried to bribe him to keep him from reporting the incident to the police.
The driver also claims that as he called 911, Lohan and her male assistant (the passenger) got out of their wrecked vehicle, put "something" into a "pink bag" and immediately got into an Escalade. He says Lohan and the assistant told him, "Don't mention the bag to the cops."
How much you wanna bet whatever was in that pink bag was responsible for Lindsay's recent bout with "exhaustion?"
Be the first to receive breaking news alerts and more stories like this by subscribing to our mailing list.