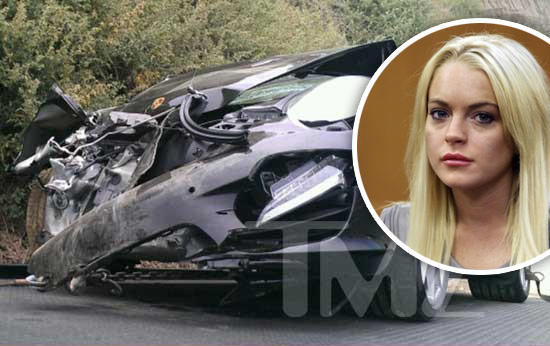 Lindsay Lohan was taken to the emergency room Friday afternoon (Jun 8) after she totaled her Porsche in a collision with an 18-wheeler.
According to TMZ, the troubled actress was driving a black Porsche around noon on the Pacific Coast Highway in Santa Monica when she slammed the expensive sports car into the back of a semi-truck. And to make matters worse, the Porsche Lindsay was driving wasn't even hers — it was a rental!
As a result of the accident, the rented Porsche was totaled, and eyewitnesses say both Lindsay and her assistant, who was in the vehicle at the time of the accident, were bleeding and bruised, but were otherwise okay.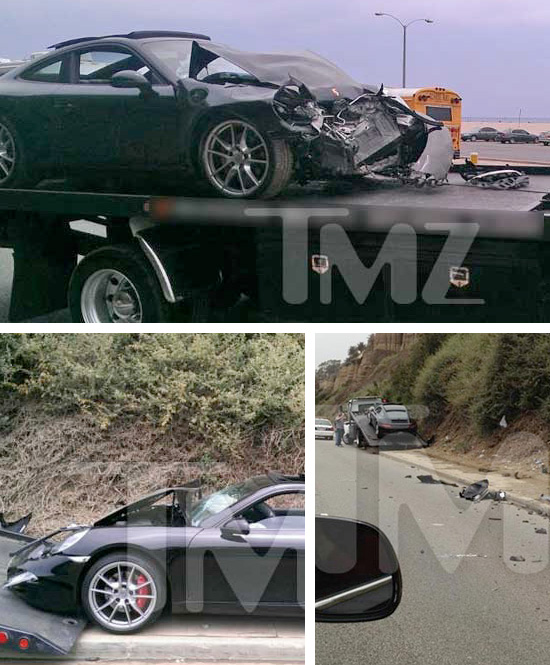 Photos from the scene shows the mangled Porsche, with its front passenger side all smashed up, and the front-end totally WRECKED. (That poor, innocent car!)
Unsurprisingly, Lindsay says the accident wasn't her fault, and claims that the driver of the 18-wheeler cut her off.
Lindsay just got off probation (stemming from her DUI arrests and being accused of stealing a necklace from a jewelry store) and is currently in L.A. filming the Lifetime TV movie "Liz and Dick," in which she stars as the late Elizabeth Taylor.
When is Lindsay Lohan going to get her isht together?
Be the first to receive breaking news alerts and more stories like this by subscribing to our mailing list.