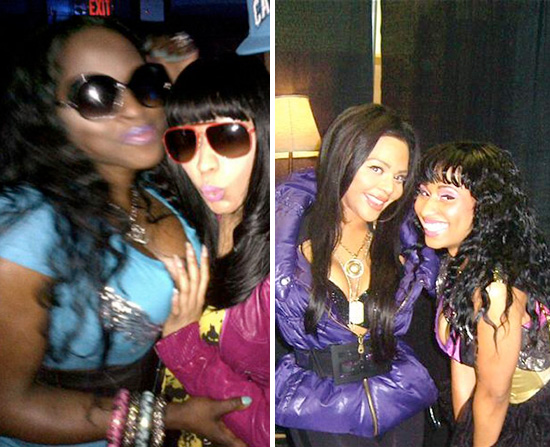 In the midst of all the Young Money vs. Hot 97 Summer Jam and Peter Rosenberg craziness over the weekend, there was another rap beef transpiring.
After Nicki Minaj was suddenly yanked from the 2012 Summer Jam line-up — thanks to a snide remark by Hot 97 DJ Peter Rosenberg earlier in the show — Lil Kim found out that Nicki was supposed to team up on stage with none other than Foxy Brown (who Kim probably hates more than she hates Nicki).
As soon as Kim caught wind that her two enemies were teaming up, she took to Twitter to slam Nicki Minaj, claiming she stole her idea of bringing female rappers together, just as she did last week with Eve and Missy Elliott.
"Hot damn ho here we go again. Monkey see monkey do. I heard the haters are joining forces against the Queen. LMAO !!!! Have a great show!!! Break a leg!!!! Hahahaha!!!!

My love for the female hip hop movement has always been genuine. All the females I've been bringing out recently I have love for. If u see anybody else doing it … Its not genuine. Know it's only to copy and compete with me…

For those of u who have been brainwashed by the fraud …Let's open our eyes now people …the clone is not bringing ladies out for the luv. It's strictly because I'm doing it ! 🙂

Love u Team Kim and all my fans across the world ..they'll believe one day very soon!!"
Of course, since Nicki's set was abruptly canceled at the command of Young Money CEO Lil Wayne, she and Foxy Brown never got the opportunity to share the stage together.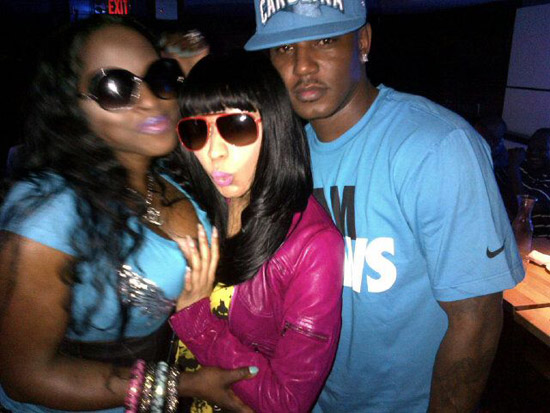 But she did spend the rest of the evening at an undisclosed location down the street hanging out with Foxy, Cam'Ron, Beenie Man and the other artists she was supposed to bring on stage that night.
Check out the pics below:
Be the first to receive breaking news alerts and more stories like this by subscribing to our mailing list.