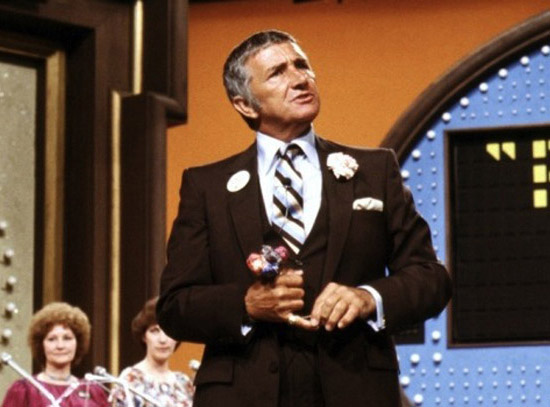 Longtime "Family Feud" host Richard Dawson died over the weekend (Sat Jun 2) of complications from esophageal cancer, according to his son.
Gary Dawson posted the following message to his Facebook page Sunday:
"It is with a very heavy heart that I inform you that my father passed away this evening from complications due to esophageal cancer. He was surrounded by his family. He was an amazing talent, a loving husband, a great dad, and a doting grandfather. He will be missed but always remembered…"
Richard Dawson is best known for hosting "Family Feud" from 1976-1985, and then from 1994-1995.
The game show pitted families against each other who tried to guess the most popular answers to poll questions, like "What do most people eat for breakfast?" or "Where do most families go for vacations?"
Dawson — who won a daytime Emmy Award in 1978 as best game show host — was known for kissing every single female contestant (on the lips), and when the show originally bowed out in 1985, executive producer Howard Felsher estimated that Dawson had kissed around 20,000 women.
"I kissed them for luck and love, that's all," Dawson, nicknamed "The Kissing Bandit," said at the time.
One of the women he kissed was Gretchen Johnson, a young contestant who appeared on "Feud" with her family in 1981. She and Dawson got married a decade later in 1991 and had a daughter named Shannon.
Prior to Gretchen, Dawson was married to Diana Dors, who he had 2 sons with, named Mark and Gary Dawson.
In one of his biggest and most famous roles, Dawson played Capt. Newkirk on the wildly popular 1960's show "Hogan's Heroes." He also had stints on "The Dick Van Dyke Show" and "Rowan & Martin's Laugh-In."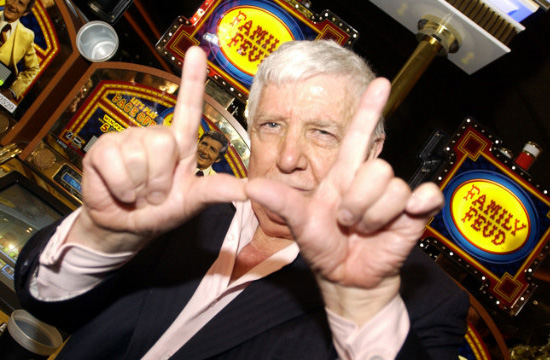 Richard Dawson was also famous for being a regular on "The Match Game," and for appearing in the classic Arnold Schwarzenegger film "The Running Man."
Steve Harvey, the current host of "Family Feud," sent out the following tweet Sunday:
I have been Blessedbecause of Richard Dawson'swork …the birth of Family Feud.God Bless You Sir- You Were The Best –

— Steve Harvey (@IAmSteveHarvey) June 3, 2012
Richard Dawson was 79 years old.
Be the first to receive breaking news alerts and more stories like this by subscribing to our mailing list.