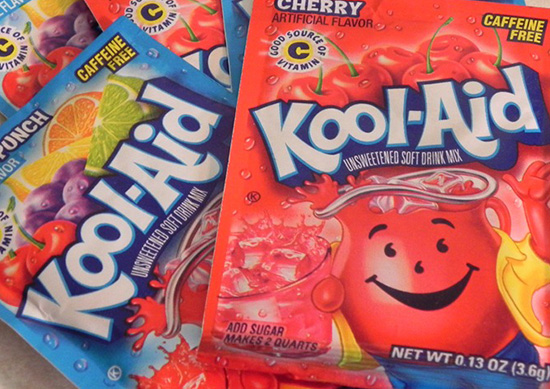 Two teenagers from Detroit were sent to the hospital this week after a gunfight broke out following an argument over whose Kool-Aid tastes better.
According to My Fox Detroit, the beverage battle happened Tuesday night (May 29) in front of an abandoned school building in the city's Brightmoor neighborhood.
"The initial argument, from my understanding, began over Kool-Aid," said a witness. "I've lived on this block for over 20 years and this is the first time I've ever seen anything like that."
Detroit cops confirmed that two groups of young men — on either side of the street — were arguing over who makes the best Kool-Aid.
The verbal assault turned (potentially) deadly when two of the men from the conflicting Kool-Aid crews pulled out guns and started firing shots at each other.
But both shooters missed, which resulted in two innocent bystanders, both 17, being hit with stray bullets.
One of the victims was struck in the wrist, while the other took a bullet to the butt. They were both taken to the hospital and were treated for their injuries.
Detroit police are looking for the two shooting suspects.
Watch the video report below:
Be the first to receive breaking news alerts and more stories like this by subscribing to our mailing list.