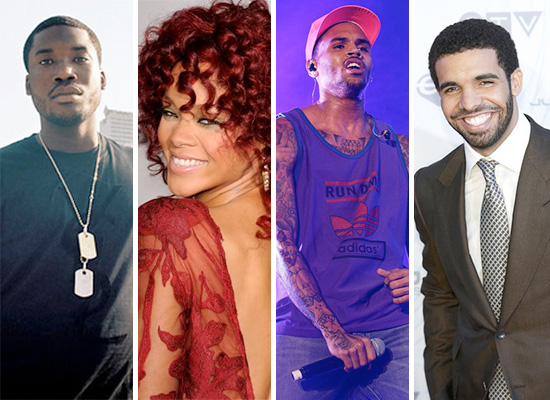 Chris Brown, Meek Mill and Drake all have something in common … and her name is Rihanna. And she is at the center of a recent Twitter beef between the three rappers.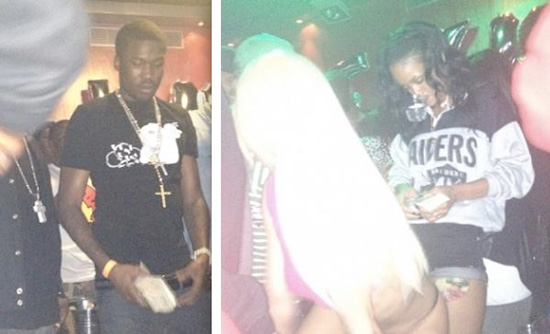 Rumors have been swirling for weeks that Rihanna and Maybach Music rapper Meek Mill were dating after photos of them in a strip club together popped up online.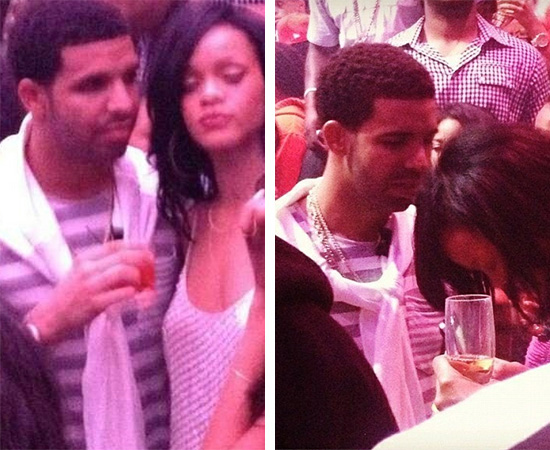 Drake has also been linked to Rihanna in the past … and they were spotted together holding hands this past weekend at Club Liv in Miami while they were in town for a video shoot for Bad Boy artist French Montana. (See above)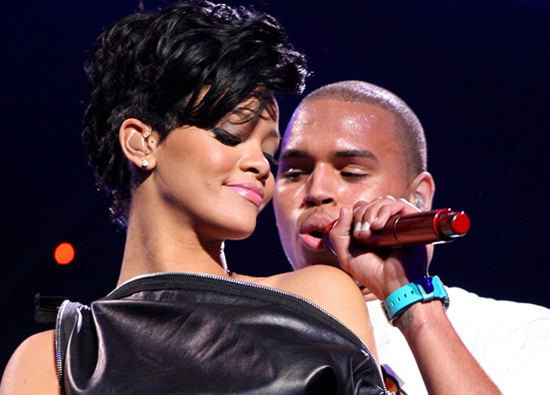 And we all know Chris Brown's relationship with Rihanna … no need to explain that.
But back to the "beef."
The word on the street is that when Chris caught wind of Meek's fling with Rihanna, he dropped the MMG rapper's verse from his "Don't Judge Me" song — a cut from his upcoming "Fortune" album.
Over the weekend, in response to the rumored "diss" … Meek Mill sent out the following cryptic tweet:
"U took me off ya song cause she let me watch da throne! #dreamsandnightmares"
In response, referencing Meek Mill's recent mixtape title (and Rihanna, of course), Chris tweeted:
"She's a dream chaser! There are alot of dreamers so she'll be running forever!"
Then Meek Mill fired back with:
"Dese chicks belong 2 da game….not u! Never get confused and think that's all u!"
Even Drake — who is currently touring with Meek Mill — joined in on the fun:
"We get gyal eeeeaasy … Oh that's your ho? That's our ho too. Lol"
After Drake's tweets … Chris immediately responded with a "LOL!!!" followed by:
"This would be a dope ass movie!!! … I'd like to send the bullsh*t a BIG F*CK YOU from the bottom of my ballz! lol! …Real N*gga! Goodnight!"
Unsurprisingly, Rihanna also joined in on the back-and-forth cryptic tweet fun, tweeting things like "Typical," "A rat is a rat" and "It's not your fault homie! U got caught." She also posted an Instagram photo showing herself flipping a bird with the caption "F**k what you think."
Leave it to Rihanna to keep it classy.
What do you think about the "tweef" between Chris Brown, Drake and Meek Mill?
Be the first to receive breaking news alerts and more stories like this by subscribing to our mailing list.