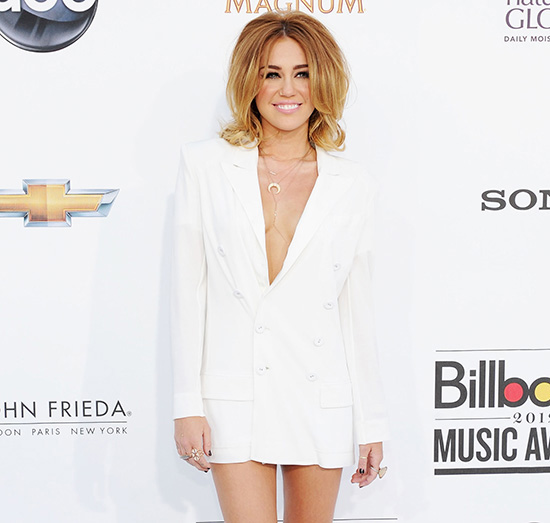 Hannah Montana has left the building!
In yet another effort to separate herself from her former Disney alter ago, actress/singer Miley Cyrus made some very 'interesting' comments about sex, which she believes is a "beautiful" and "magical" thing.
During an hour-long interview on Lifetime's "The Conversation with Amanda de Cadenet," the 19-year-old stressed how important sex is to the existence of the human race, and said that parents and teens should be open with each other about the usually taboo subject.
"The girls that really base how much they're worth on the sexual favors they can do for somebody, that makes me really sad … Because sex is actually really beautiful. It's the only way we create, and it's the only way the world keeps going.

"It's ignorant to not talk to your kids about it or make it seem like it's not as cool or magical as it actually is. If kids have a TV, they know what sex is. Everyone knows, so educate them.

"Let them know that they wouldn't be here without it, and it is a beautiful thing, and it is magic, and it is when you connect with somebody and it isn't how much your worth. Your worth isn't based on that. Your worth is based on how you feel about yourself."
After explaining how awesome sex is, Miley "I Can't Be Tamed" Cyrus — who is dating 22-year-old "Battleship" actor Liam Hemsworth — then gave advice to young girls on how to build up their self-esteem:
"Just be who you are, and that is where your style will come from, and your attitude, and your spirituality, and your sexuality. Because it's coming from a place of love."
Watch the full 42 minute interview here!
What do you think about Miley's opinion about sex?
Be the first to receive breaking news alerts and more stories like this by subscribing to our mailing list.