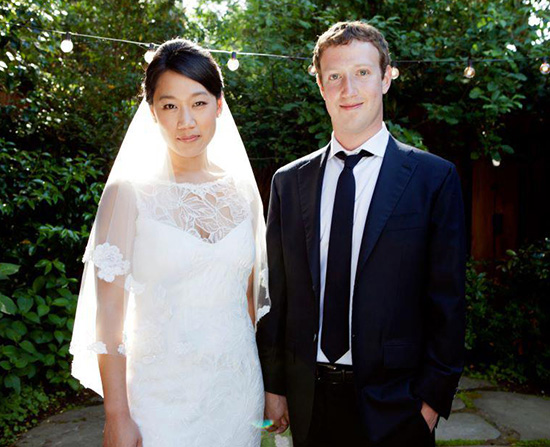 As you probably know by now (unless you live under a rock or something), Facebook CEO Mark Zuckerberg married his college sweetheart Priscilla Chan over the weekend.
On Saturday (May 19), just one day after Facebook went public on the stock market, Mark updated his relationship status to "married," capping off a very busy week for the couple.
Mark's 28th birthday was last Monday (May 14), the same day Priscilla graduated from medical school at the University of California in San Francisco; and on Friday, Mark took his 8-year-old company public in one of the most anticipated stock offerings in the history of Wall Street.
According to close friends, Zuckerberg and Chan met and Harvard before Mark started Facebook, and have been dating for almost 10 years.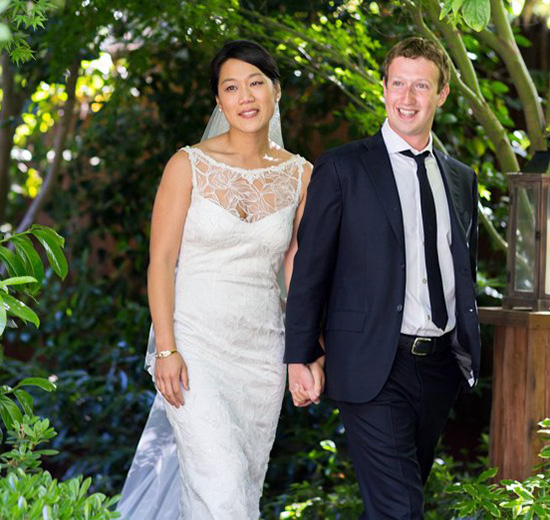 The wedding ceremony took place in Mark's back yard in Palo Alto, CA in front of less than 100 guests, who were originally told that they were coming to celebrate Chan's graduation, but when they arrived, found out that they were there for a wedding. "Everybody was shocked," one guest said, speaking anonymously on behalf of the couple.
Mark wore a suit, while his bride wore a traditional white wedding gown that reportedly cost $4,700, and was designed by Claire Pettibone, a Los Angeles-based designer. Mark also designed the ring featuring "a very simple ruby."
Mark and Priscilla had been privately planning their surprise wedding for months, but were waiting until Chan had graduated to officially exchange vows.
And just in case you wondering … no, the wedding was not timed to perfectly follow Facebook's IPO, since the date the company planned to go public was a "moving target," according to sources.
The New York Times and other media outlets noted that by waiting until the day after he cashed in on Facebook, Mark conveniently protected his billion-dollar fortune from California's communal property laws that state that everything a couple earns or buys after they get married is split evenly between them if they get a divorce … but anything they owned individually before the marriage is theirs to keep.
Mark married his college sweetheart the day AFTER Facebook went public, clearly establishing his pre-marriage net worth.
But had he tied the knot anytime before that, Priscilla would have almost certainly been guaranteed to receive half of Mark's Facebook shares if they should ever get divorced. (Though they probably have a prenuptial agreement, but that's another story…)
And speaking of the Facebook IPO … according to a report today from the Associated Press, Facebook's stock has fallen for the third day in a row, and investors are reconsidering how much the social network is actually worth.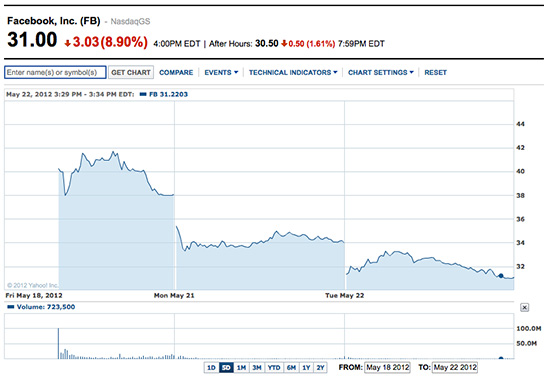 Facebook's long-awaited initial public offering of stock raised $16 billion (at $38/share) last Friday, giving the company a $104 billion value, which is $6 billion more than Amazon, Inc.
But after just three days of trading, the price of Facebook, Inc.'s stock has fallen $7, to $31, representing an almost 20 percent drop, which takes the company's valuation down to about $90 billion.
Meanwhile, Google, Inc. — Facebook's biggest rival — is worth $200 billion, and is currently trading at over $600/share.
Facebook's IPO was supposed to prove that social media is not just a passing fad, and is capable to co-exist with the big boys on the stock market … but so far, it has yet to do that.
On the other hand, Facebook's traffic continues to grow, as they recently announced that they are pushing 1 billion users … but will they survive the stock market? Guess we'll just have to wait and see.
But regardless of how Facebook's stock does, Mark will still be a happily married billionaire … so congrats to him on succeeding at life before the age of 30.
Be the first to receive breaking news alerts and more stories like this by subscribing to our mailing list.