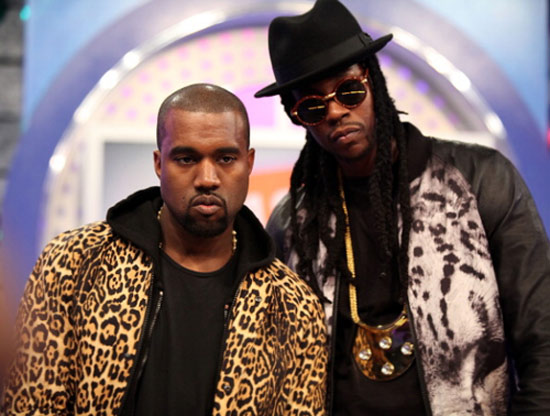 Did 2 Chainz really sign to Kanye West's G.O.O.D. Music label???
Just a few days ago…Yeezy sparked rumors that the "Riot" rapper was officially apart of the team, after he tweeted the following:
2 Chainz is charging 100k for a verse now cause he's G.O.O.D!!!!!!

— Kanye West (@kanyewest) May 11, 2012
Shortly afterwards, 2 Chainz spoke with radio personality Bootleg Kev and revealed what Yeezy actually meant by the tweet.
"He just said I'm good, like I'm ill. But we was talking and I think I was jeopardizing my brand sometimes by doing the homeboy special.  So I think he felt like we should just put that out there that we ain't doing no more of that — I would have done almost anything a couple months ago, and it was all about really reaching out because I still will, I'm still grounded, but it made sense for me to slow down a little bit being that I got an album coming out August 14th. I'm still working on that — I'm just trying to focus on 2 Chainz a little more."
We wish Yeezy and 2 Chainz stop playing and go ahead and make this deal official. Lately it seems like they've become best buds in the world, and Chainz would definitely be a great addition to the G.O.O.D. Music fam!
What do you think?
Be the first to receive breaking news alerts and more stories like this by subscribing to our mailing list.