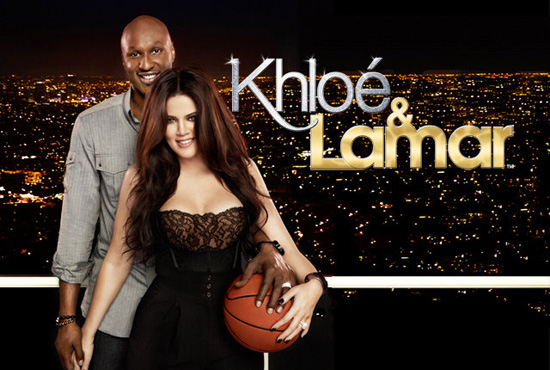 Khloe Kardashian is setting the record straight regarding reports that she and her husband Lamar Odom are pulling the plug on their hit E! reality show "Khloe & Lamar."
Rumors began to swirl this week that after just two season, Khloe and Lamar decided to give their show the axe because Lamar wanted to focus on his NBA career.
But only half of that is true. Reps for the reality star say that the show hasn't been canceled, it's just on an indefinite hiatus.
"The show is not canceled," Khloé's rep confirmed to E! News. "We don't know what the future holds, but it will depend on their schedules and on Lamar's basketball schedule."
Khloe Kardashian herself also denied reports that she and Lamar had canceled their show.
"Our show is not cancelled," Khloe told Entertainment Tonight on the red carpet of at E! Network's Upfront Event Monday night (Apr 30).
"Lamar and I have chosen to take a break this summer. We've been on a whirlwind doing back-to-back shows, and we just want to take a little time off for Lamar to be with family time, kids, basketball, Olympics — you never know. So, we have a lot on our plate right now."
Lamar — who was recently released from the Dallas Mavericks after being traded from the Los Angeles Lakers earlier this NBA season — said, "We just want to be happy. We'll take our time and we'll get back to it when it's time."
Even though "Khloe & Lamar" is on 'break,' Kris Jenner says fans of the dynamic duo will still be able to catch a glimpse of them on "Keeping Up with the Kardashians," which was just renewed for two more seasons.
Be the first to receive breaking news alerts and more stories like this by subscribing to our mailing list.