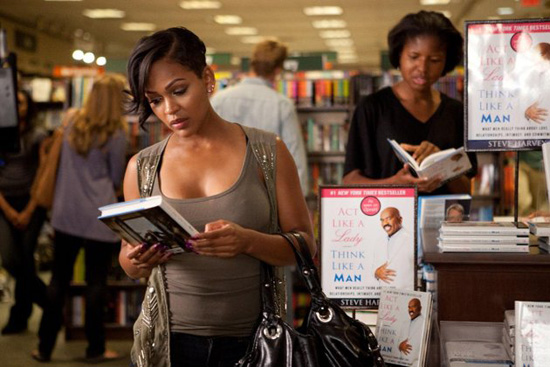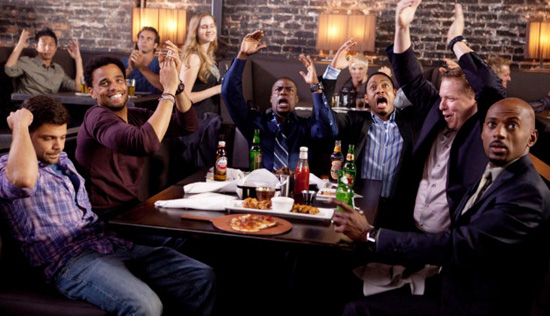 "Hunger Games" is no longer the #1 movie in America, thanks to a HUGE opening weekend from "Think Like A Man."
The relationship comedy flick based off Steve Harvey's book of a similar name, "Act Like A Lady, Think Like A Man," debuted on weekend box office charts at #1 and earned an impressive $33 million, well above initial expectations of around $20 million.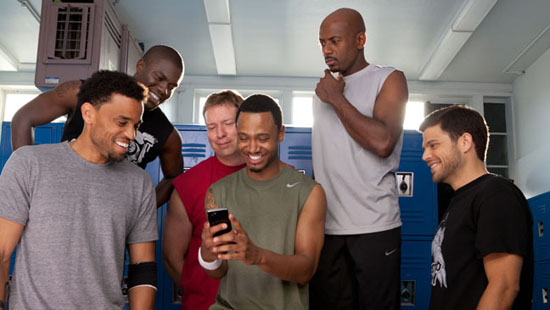 Produced by Sony Pictures with a $12 million budget, the film — whose cast includes Chris Brown, Michael Ealy, Gabrielle Union, Taraji P. Henson, Jerry Ferrara, Meagan Good, Regina Hall and Kevin Hart, is about four men whose love lives are disrupted when their partners begin using advice from Harvey's book. The movie received an "A" CinemaScore, according to box office reports.
"It worked because it is so damn funny," Rory Bruer, president of worldwide distribution for Sony Pictures, said. "It doesn't matter whether you are a man or a woman, you are going to have a great time."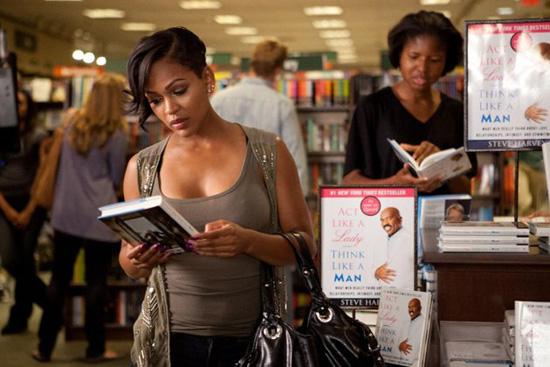 Before weekend numbers came in, it was reported that "Think Like A Man" had earned $13 million — just $1 million more than its budget — in its opening night alone.
Since the principal cast of "Think Like A Man" is primarily African American, the movie's success is being measured against movies from Tyler Perry, whose movies are all geared towards African Americans.
Think Like A Man's big debut weekend opened stronger than all of Perry's movies, with the exception of "Madea Goes to Jail," which grossed $41 million during its opening weekend.
Here's the Top 10 based on Friday night's gross numbers:
1. Think Like A Man (Screen Gems/Sony) *NEW* — 2,015 Theaters — PG13
Friday $12.2M, Saturday $13.2M, Weekend $33.3M
2. The Lucky One (Warner Bros) *NEW* — 3,155 Theaters — PG13
Friday $9.1M, Saturday $8.5M, Weekend $22.8M
3. The Hunger Games (Lionsgate) Week 5 — 3,752 Theaters — PG13
Friday $4.0M, Saturday $6.5M, Weekend $14.5M, Cume $356.9M
4. Chimpanzee (DisneyNature) *NEW* — 1,563 Theaters — G
Friday $3.5M, Saturday $3.7M, Weekend $10.2M
5. The Three Stooges (Fox) Week 2 — 3,482 Theater — PG
Friday $2.3M, Saturday $4.3M, Weekend $9.2M (-46%), Cume $29.3M
6. The Cabin In The Woods (Lionsgate) Week 2 — 2,811 Theaters — R
Friday $2.4M, Saturday $3.3M, Weekend $7.7M (-47%), Cume $26.9M
7. American Reunion (Universal) Week 3 — 3,033 Theaters — R
Friday $1.7M, Saturday $2.4M, Weekend $5.2M, Cume $48.2M
8. Titanic 3D (Paramount/Fox) Week 3 — 2,515 Theaters — PG13
Friday $1.4M, Saturday $2.1M, Weekend $5.0M, Cume $52.8M
9. 21 Jump Street (Sony) Week 6 — 2,427 Theaters — R
Friday $1.3M, Saturday $2.1M, Weekend $4.6M, Cume $127.0M
10. Mirror Mirror (Relativity) Week 4 — 2,938 Theaters — PG
Friday $1.0M, Saturday $1.8M, Weekend $4.1M, Cume $55.2M
Be the first to receive breaking news alerts and more stories like this by subscribing to our mailing list.