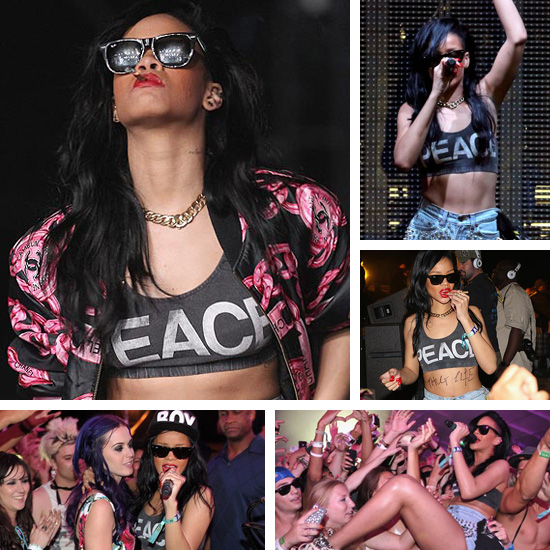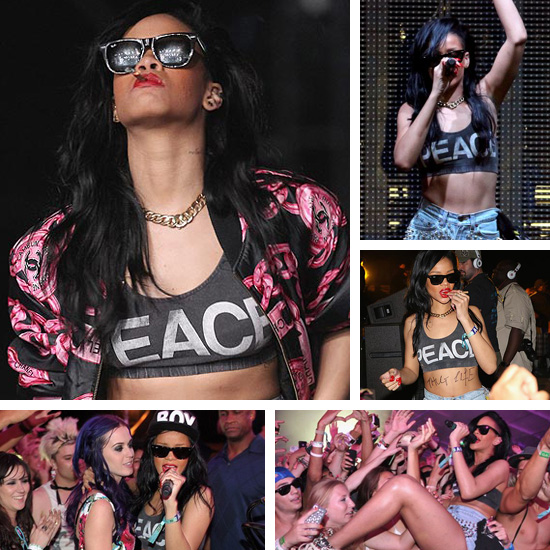 Rihanna sure does know how to party, and the Pop singer looked like she was having the time of her life while enjoying (and partaking in) the 2012 Coachella Festival in California this past weekend.
During Day 3 of the weekend-long concert festival in Indio, CA, Rihanna surprised fans when she hit the stage with DJ Calvin Harris and the two performed their "We Found Love" single.
Rihanna also performed her latest single "Where Have You Been," and she spotted her BFF Katy Perry in the crowd and went crazy with her and a group of fans in the audience.
Right before that, a purple-haired Katy Perry stag dived into the crowd and crowd-surfed across the audience as Rihanna and Calvin Harris were performing.
Later in the night, Rihanna was spotted rolling up a blunt in the crowd before hopping on top of her bodyguard's shoulders to take in the rest of Calvin Harris' concert set as she puffed on her "cigarette."
Check out Rihanna partying, performing and smoking weed in the gallery below: