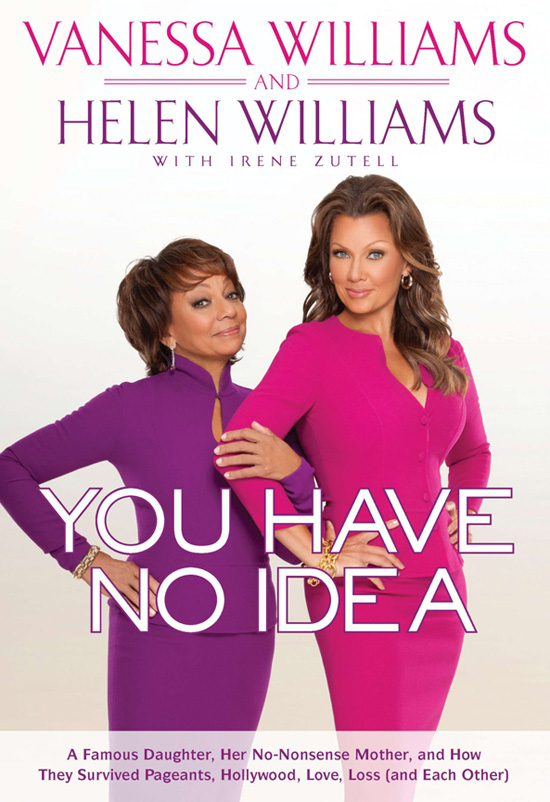 Actress Vanessa Williams has bravely opened up about the sexual abuse she suffered as a 10-year-old girl.
In an eye opening interview with People Magazine to promote her new book "You Have No Idea," the 49-year-old "Desperate Housewives" star disclosed the personal details of what happened to her in the early stages of her life at the hands of a much older teenage girl girl.
Vanessa says that the incident happened when she was staying with family friends while on a trip to California when their 18-year-old daughter Susan walked into her room and "told me to lie down on the rug."
"I was confused," Williams told People. "Are we going to play a game? As I tried to make sense of it, Susan pulled down the bloomers of my cotton baby-doll pajamas."
"'What are you doing?' I asked. 'Don't worry – it'll feel good. I lay there paralyzed. What was I going to do? I didn't speak. She kept at [the molestation] for I don't know how long. She slid my bloomers back up and whispered: 'Don't tell anyone.'"
Despite the terrible ordeal, Vanessa said that she didn't allow the experience to take over her life in a negative way.
"It didn't paralyze me, and I don't dwell," she explained. But in her younger years it did cause her to pull away and act out towards her parents.
Williams says she kept her molestation a secret for years, and had no idea how to comprehend what happened to her that night in California.
"I didn't really understand until college," Williams said, recalling the moment she finally realized what had actually happened to her. "I was with my boyfriend and it hit me and I blurted out: 'Oh my god — I was molested.'"
Vanessa says her startling revelation led her to "become a bit more rebellious." The beauty also admits that she smoked weed in high school, and had an abortion her senior year.
After she finally started to understand what happened to her, she started doing beauty pageants, and went on to become the first African American woman to win the Miss America pageant in 1983.
But Williams says she felt numb: "I wasn't happy. I wasn't excited. I wasn't there. I just smiled and waved."
In her new book, Vanessa also revisits the nude photo scandal that took away her Miss America crown in 1984, just one year after she won.
Though she says she and her family were "stunned" at the time, she now embraces the scandal, in addition to being sexually abused at a young age, as part of her life story.
"When my kids have asked about Miss America, those photos, or any other part of my life, I told them what I always tell them — the truth." she writes. "After all, it was part of my journey that led me to them and to where I am today."
For more on Vanessa Williams and her story, pick up the latest issue of People Magazine!
Be the first to receive breaking news alerts and more stories like this by subscribing to our mailing list.