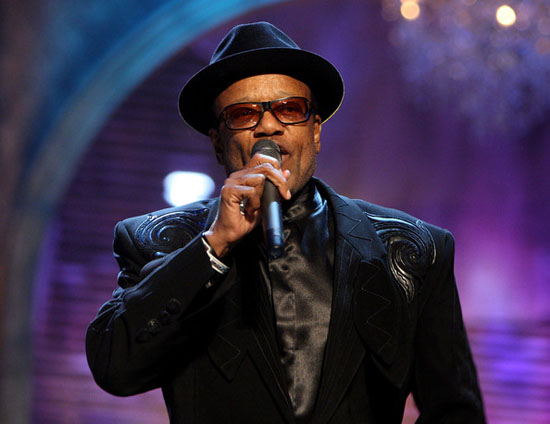 Soul legend Bobby Womack is back at home after spending some time in the hospital over the weekend to treat pneumonia.
The 68-year-old soul singer was also recently diagnosed with colon cancer, according to his friend and fellow musician Bootsy Collins, who wrote on his Facebook page Sunday (Mar 25) that he had recently spoken with Womack:
"He Wanted You All to Know That He Loves You & Thxs for the Prayers. Docs Says He Is In 1st Stage of Colon Cancer, He is Very Up Beat About His Future, we laughed & joked before we hung up. Thxs Funkateers, we will get him Back on the One!"
Bobby Womack — who was inducted into the Rock and Roll Hall of Fame in 2009 — is a successful songwriter who is responsible for many chart-topping hits from The Rolling Stones, Aretha Franklin, Janis Joplin, Sly & the Family Stone, and more legendary artists from the 1960's.
After working with so many successful artists, Womack launched his own solo career in the late 60's with Hot 100 singles like "Lookin' For a Love," "California Dreamin'" and "Nobody Wants You When You're Down and Out."
Despite his illness, Bobby Womack is looking to release his next album "The Bravest Man in the Universe" this summer on XL Recordings.
Be the first to receive breaking news alerts and more stories like this by subscribing to our mailing list.