A large group of employees — 14 to be exact — at a lawfirm in Deerfield Beach, Florida were fired last week after they all wore matching orange shirts to work one day.
The employees at the Elizabeth R. Wellborn law firm said they've been wearing matching orange shirts on pay-day Fridays for the past few months so they would stand out as a group when they went out for happy hour after work.
But last week, they were given pink slips from their bosses after the new company executives accused them of wearing the bright shirts as a form of protest against the new management.
31-year-old Lou Erik Ambert, a paralegal who was one of the 14 people who were fired, told the Sun-Sentinel that another employee tried to explain to the bosses that wearing orange was an innocent happy hour tradition, but they didn't buy it.
"There is no office policy against wearing orange shirts. We had no warning. We got no severance, no package, no nothing," Ambert told the Sun-Sentinel. "I feel so violated."
39-year-old Melony McLoud echoed Ambert's sentiments, saying that her choice of shirt has put her in a rough spot: "I'm a single mom with four kids, and I'm out of a job just because I wore orange today."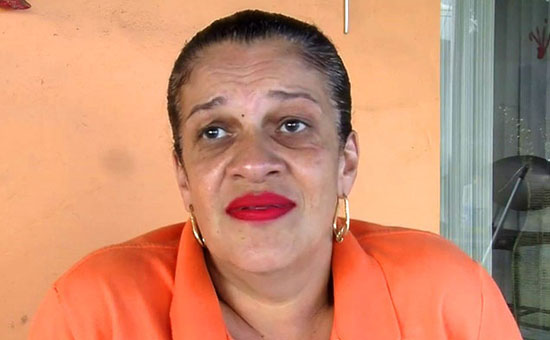 50-year-old Janice Doble said she wore orange — her favorite color — to work Friday because she was looking forward to heading to happy hour with her colleagues after a busy week.
"Orange happens to be my favorite color. My patio is orange," said Doble. "My lipstick was orange today."
Now she says she's worried about her 4 children who work for the law firm. "I have four kids who work there," said Doble. "I don't want them to retaliate and fire my kids."
Yadel Fong, a now former mail-room worker, dismissed the notion that he and his fellow employees were protesting.
"To my mind, protesting is where you put your foot down, and you're not working," Fong said. "There was none of that today."
Florida is an "at will" employment state, meaning employees can be fired for any reason, unless it violates the law or there is a contract in place.
In this case, "No violation of the law jumps out," according to Eric K. Gabrielle, a labor and employment lawyer at another law firm in Florida.
So basically over a dozen people were fired from their jobs because they were wearing the color orange … and they can't do a damn thing about it because of a stupid Florida law?
Wow. No wonder George Zimmerman has so far gotten away with the murder of Trayvon Martin.
If they let a man get away with murder, there's no telling what else that state will let people get away with.
Florida sounds like an "awesome" place to live. Not.
Be the first to receive breaking news alerts and more stories like this by subscribing to our mailing list.