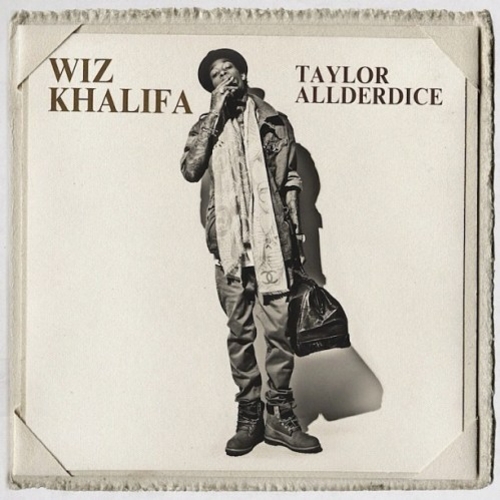 Wiz Khalifa released a new mixtape this week!
The rapper's "Tayler Allderdice" mixtape, named after his Pittsburgh high school, features notable guest appearances from Rick Ross and Taylor Gang members Juicy J, Chevy Woods and Lola Monroe, as well as Khalifa's new fiancee, model Amber Rose, who sings on one of the tracks.
Last month, Wiz Khalifa talked about this mixtape and his upcoming sophomore album "ONIFC," which he says will both truly reflect his own personal artistry, unlike his debut album "Rolling Papers," which he says creatively wasn't his best work:
The mistake i made on Rolling Papers was thinking it was time to move on from that genre not knowing that it had impacted people so much. The album did great numbers, but creatively wasn't my best work. No regrets though. We live and we learn.

So for my fans sake and own personal enjoyment, I've gone further into the world we've created and elaborated on our genre with the mixtape Taylor Allderdice and of course my sophomore album ONIFC.

Im so confident in the artistry and creativity of these projects because so much living went along with them. These aren't songs aimed to be hits or widely accepted or even understood. It's for people who live like us and can relate. And informative to those who can't.

Either way we're inviting mu fuggas deep into our world and I can't wait. I got new visuals, a new clothing line, and the new show is gonna be amazing. This is for us. Taylor Gang Or Die.
Check out Wiz Khalifa's "Taylor Allderdice" Mixtape below!
Be the first to receive breaking news alerts and more stories like this by subscribing to our mailing list.