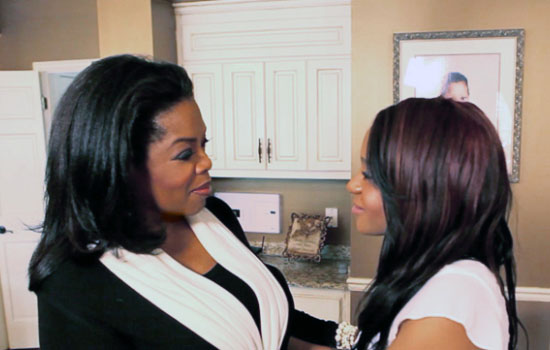 Oprah Winfrey sat down with Whitney Houston's only child, her daughter Bobbi Kristina, in an exclusive interview that aired Sunday night (Mar 11) on "Oprah's Next Chapter," Winfrey's new TV show on her OWN TV network.
Joined by her aunt and uncle, Whitney's sister-in-law/manager Patricia Houston and her brother Gary Houston, 19-year-old Bobbi Kristina was strong and kept her composure as she talked about how she's grieving since the death of her mother, her final moments with Whitney, and how she plans to carry on her legacy.
"I can hear her voice in spirit talking to me, 'Keep talking to me. I got you,'" Bobbi Kristina told Oprah. "She's always with me. I can always feel her. I can always feel her with me. She always asked me,'Do you need me?' And I caught myself, out of nowhere, I didn't even know I said it, I said, 'I'll always need you."
She added, "I feel her pass through me all the time. I wake up at night…She would say at 5 a.m. the saints start praying. I wake up now and look at the clock and it's 5 o'clock. I start praying … Lights turn on and off and I'm like, 'Mom, what are you doing? I can still laugh with her and still talk to her."
Speaking on her final moments with her mother, Bobbi Kristina recalled, "It was so early in the morning. I went to go get her and I said, 'Come lay with me.' She stayed with me all night and all day. She was just rubbing my head and holding me. I just slept in her arms."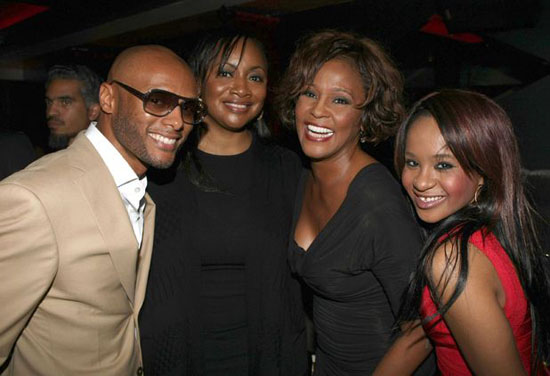 Pat Houston's interview with Oprah was a bit more "straight forward," with her discussing Whitney's drug use and how the Houston and Brown families once came together in the 90's for an intervention, and how Whitney was looking for love in all the wrong places, possibly hinting at the singer's marriage to Bobby Brown and subsequent "relationship" with Ray J, who is almost 20 years her junior.
Pat also talked about the night before Whitney's death when she got into an argument with "X Factor" contestant Stacy Francis, how she and her brother Ray (Whitney's security guard) found an unresponsive Whitney in the bathtub and more.
Gary Houston cleared up the confusion about the Bobby Brown funeral drama, saying that the family NEVER banned him from the services, while Whitney's mother Cissy Houston, via a pre-taped phone conversation with Oprah, spoke on the "Whitney Houston Casket Photo" drama, saying that she doesn't think the funeral home is responsible for the photo leaking.
Watch the full interview below:
PART 1/5:
PART 2/5:
PART 3/5:
PART 4/5:
PART 5/5:
Your thoughts?
Be the first to receive breaking news alerts and more stories like this by subscribing to our mailing list.