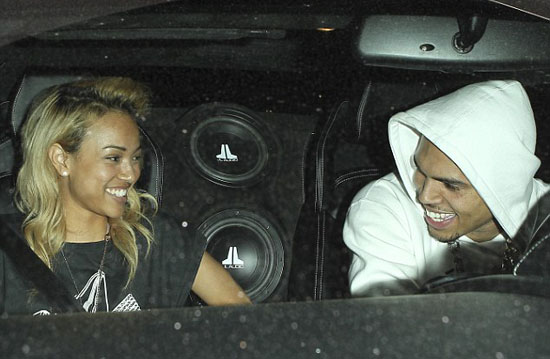 Chris Brown and his girlfriend Karrueche Tran were spotted laughing it up as they sat in Chris' custom lambo after leaving Tru Hollywood Nightclub in California Thursday night (Mar 9).
Karrueche has been at the center of a lot of gossip lately after reports of her and Brown's ex girlfriend Rihanna taking shots at each other emerged on the web this week.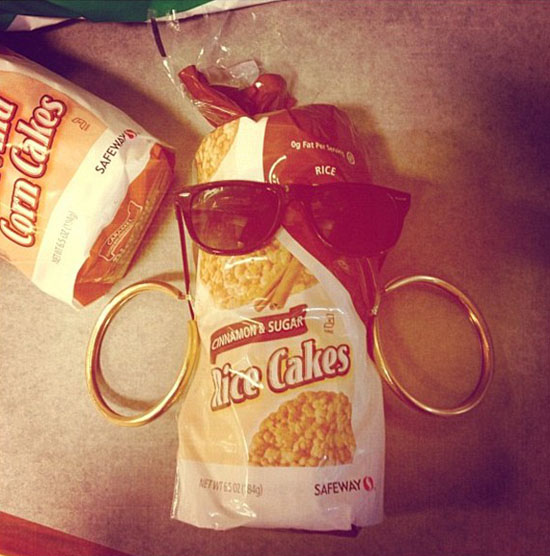 The tension apparently started when Rihanna posted a picture of a bag of rice cakes wearing sunglasses and a pair of gold earrings to her Twitter page with the caption "I'ma make you my bitch," which was said to be diss to Karrueche, who is Vietnamese. (FYI: "Rice cake" is an offensive term towards people of Vietnamese descent, much like the "n-word.")
In response, Kae reportedly posted a subliminal dig to Rihanna to her alleged Facebook account:
"I'm Angelina, you're Jennifer. C'mon you see where Brad at" — a line from Nicki Minaj's "Stupid Hoe" song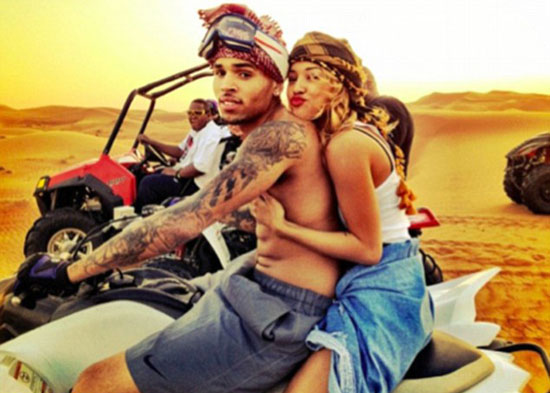 A status message reading, "I got him … you got pictures" was also posted to the account, however Karrueche later clarified on Twitter page that she doesn't even use Facebook, meaning that the account posting all of those messages is a total fake.
Either way … it's totally understandable if Karrueche and Rihanna are at odds with each other, considering all those stories about Rihanna and Chris "hooking up" on the low.
According to recent reports, Chris Brown and Rihanna have been "seeing each other in secret."
"Rihanna loves to live dangerously, and talking to and hooking up with Chris is all part of that," a friend told US Weekly about the pair.
Rihanna and Chris are persistently denying any and all rumors that they are back together, considering their recent hook-ups as "friendly" only.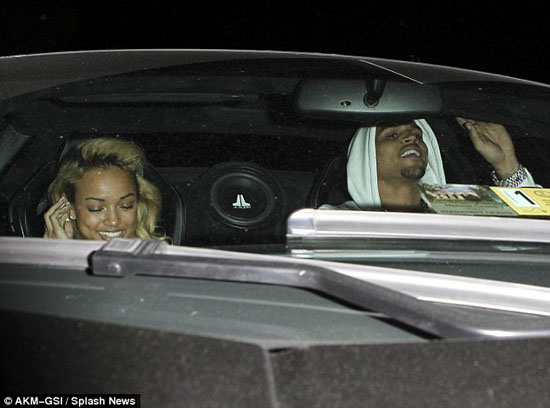 "He and Rihanna are just friends," reps for Brown claim. "He's not cheating [on Karrueche]."
Rihanna, on the other hand, wouldn't mind a little side action. She recently told UK personality Jonathan Ross on his TV show that she misses being in a relationship and hates being single.
"Single life is so overrated," she said. "It sucks. I have such incredible experiences in my life. You don't want to live your life and then meet someone. You want to share your life with someone. That's what I'm missing right now."
[Pics: DM]
Do you think Chris Brown and Rihanna truly miss each other?
Be the first to receive breaking news alerts and more stories like this by subscribing to our mailing list.