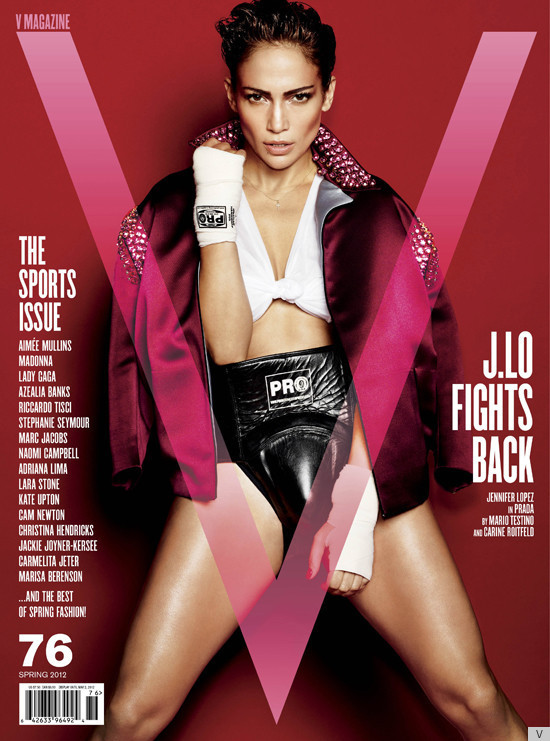 Jennifer Lopez packs a mean punch in her photoshoot featured in the March 2012 issue of V Magazine.
Wearing Everlast gloves and a cut-off shirt showing off her underboobs, the 42-year-old knockout flaunts her perfect body and six-pack abs in the magazine's "Sports Issue."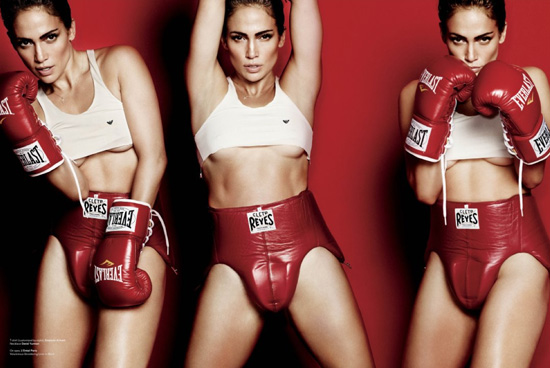 "I've always felt like a tough girl from the Bronx, but I have a soft core," said Lopez, who added that she knows how to fight. "I can take a lot of punches and still keep going. I've been trained like a boxer to go 15 rounds."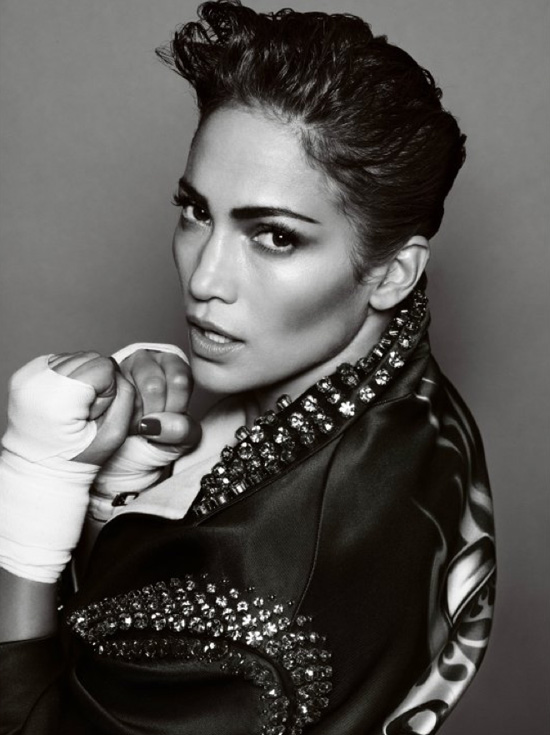 Lopez also talked about her ex husband Marc Anthony and shared her feelings on making mistakes.
On her ex Marc Anthony: "I mean, we're parents and friends first. That will be the thread that ties us together. I don't know if people expect it to be negative just because the relationship didn't work out."
On making mistakes: "You're not going to hit the target or the bull's-eye every time. That's part of it. At the end of the day, I made those choices. I've been in the business now, I don't want to say how many years. You have amazing moments of recognition and success. But at this point in my life, I try to take it all with a grain of salt."
For more from Jennifer's interview, check out Vmagazine.com!
Be the first to receive breaking news alerts and more stories like this by subscribing to our mailing list.